Motorcycle Hall of Fame Museum confirm AD38457 was one of the homologated RT machines approved for AMA competition in 1970
The following is the the 1970 RT story in a nutshell............
Meriden did not offer a 750 Bonneville until the 1973 season (commencing August 1972). The first attempt (engine nr JH 15435 ) was little more than an over bored T120 with a bore/stroke ratio of 75 x 82 mm giving a capacity of 724 cc. At engine nr XH 22019 the bore/stroke was amended to 46 x 82 mm giving a capacity of 747 cc.
Late in 1969 the East Coast arm of Triumphs distributors (Tricor), recognised to continue competition racing they would be required to meet the new AMA 750 cc rule of that time.
The rule, clearly in favour of the Harley marque ( who already had the cc specification) required a minimum 200 models to be officially catalogued and offered to the public for sale before they could turn a wheel on the race track.
Triumph back in the UK, was not inclined to manufacture such a machine due to the new 750 cc Trident recently launched, a launch that required the tooling cost recovery within the first year of production!!
Tricor service manager Rod Coates developed, in conjunction with Sonny Routt, a conversion kit which could be fitted to the 650 cc.
Routt provided a cast barrel looking identical to the stock 650 item at a batch price of $200 for each kit consisting;
E6304T7 Cylinder block. E9488T7 Piston. CD 460T7 Ring set.
To convert the bikes quickly, makeshift assembly lines were set up in Baltimore and Duarte. Brand new crated bikes were partially uncrated, their stock top ends removed and the 750 kit installed.
Sale price in the shop was $1600 around $200 above the standard 650. Model denomination was given T120RT, incidentally the letter T was added to the engine number only - any addition of this letter to the frame would certainly indicate
a forgery!
Each buyer was required to sign a liability disclaimer as Triumph USA considered the model " experimental designed for racing and over competition events".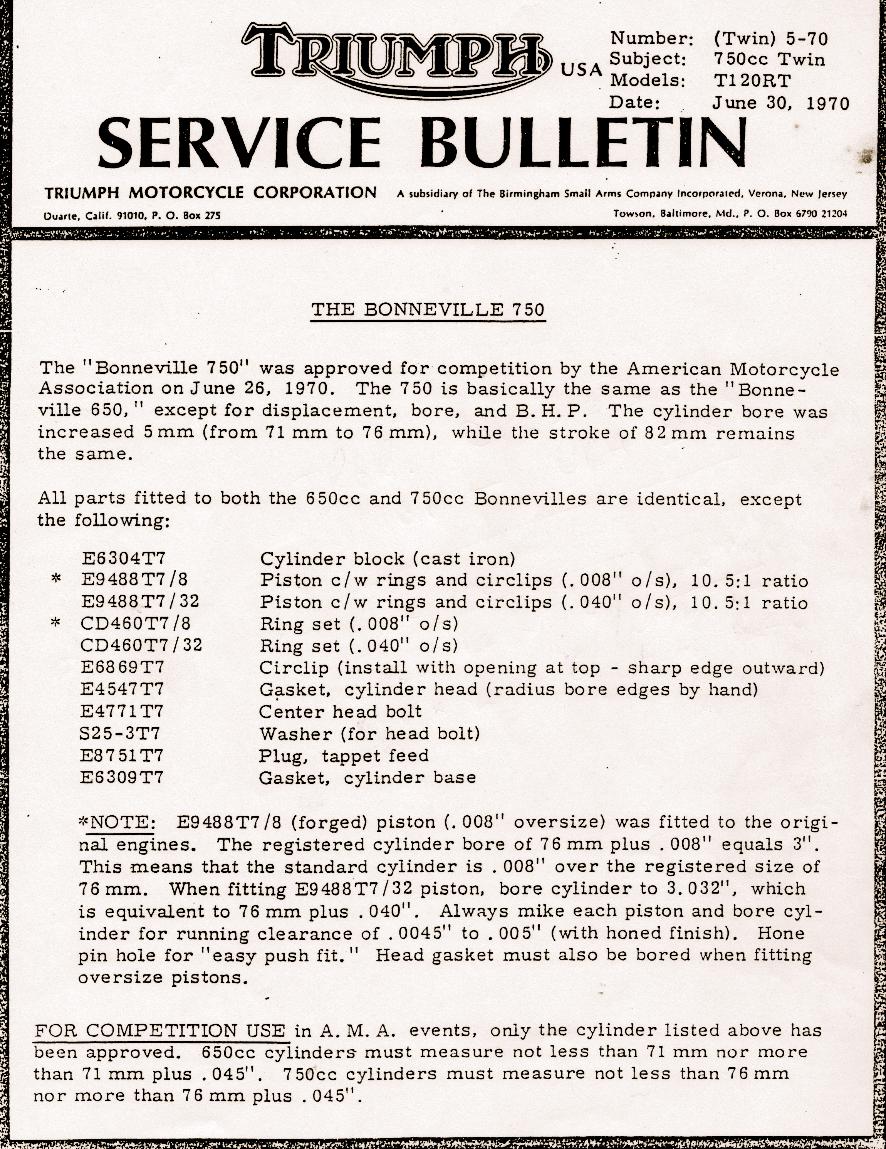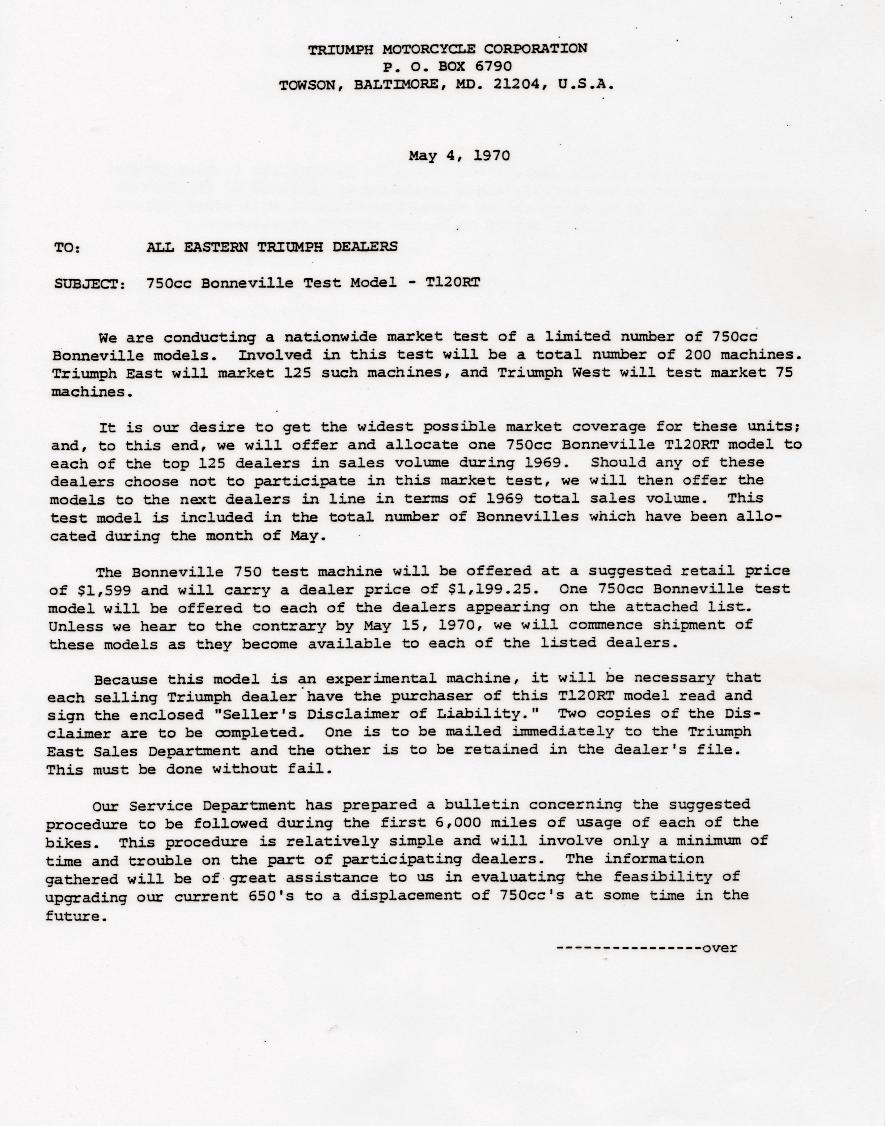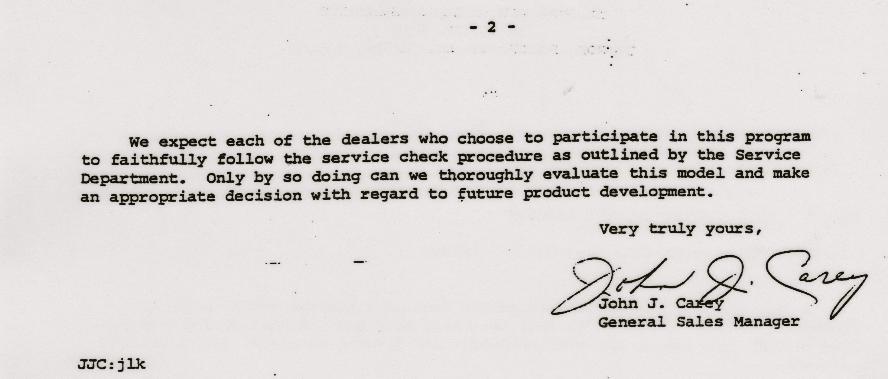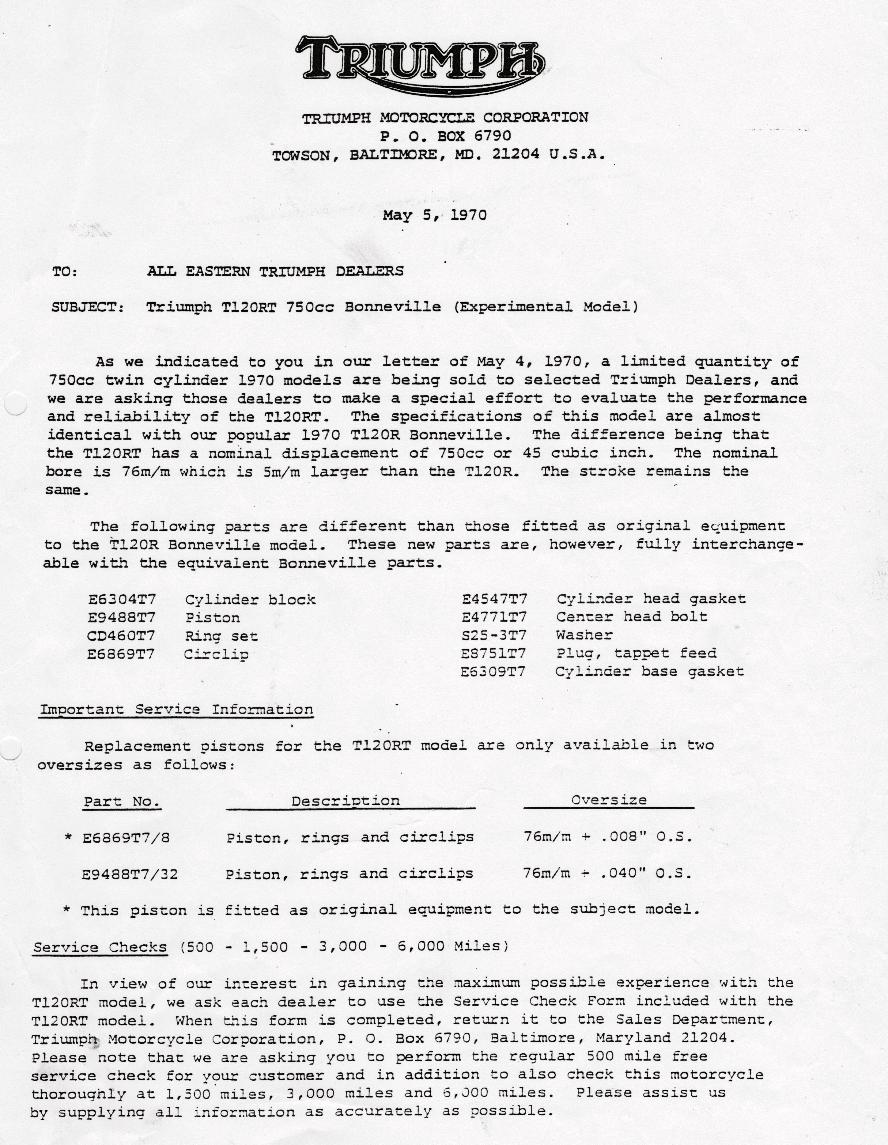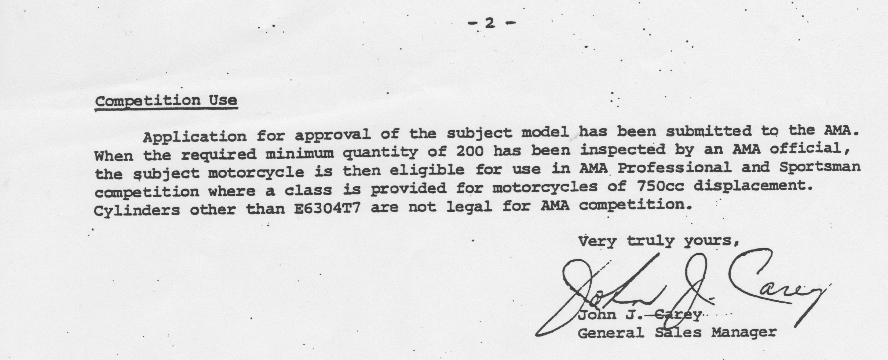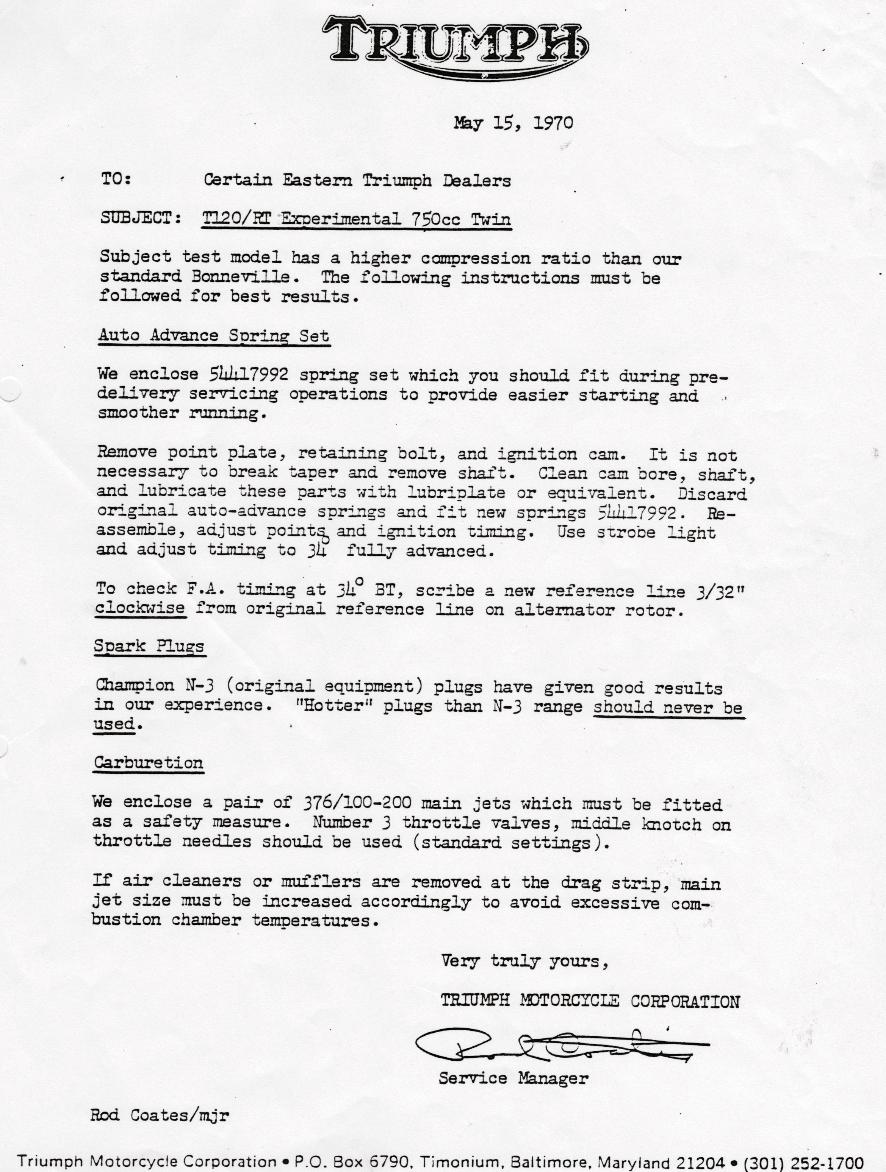 2nd RT converted in the USA - 1st reimported back to the UK.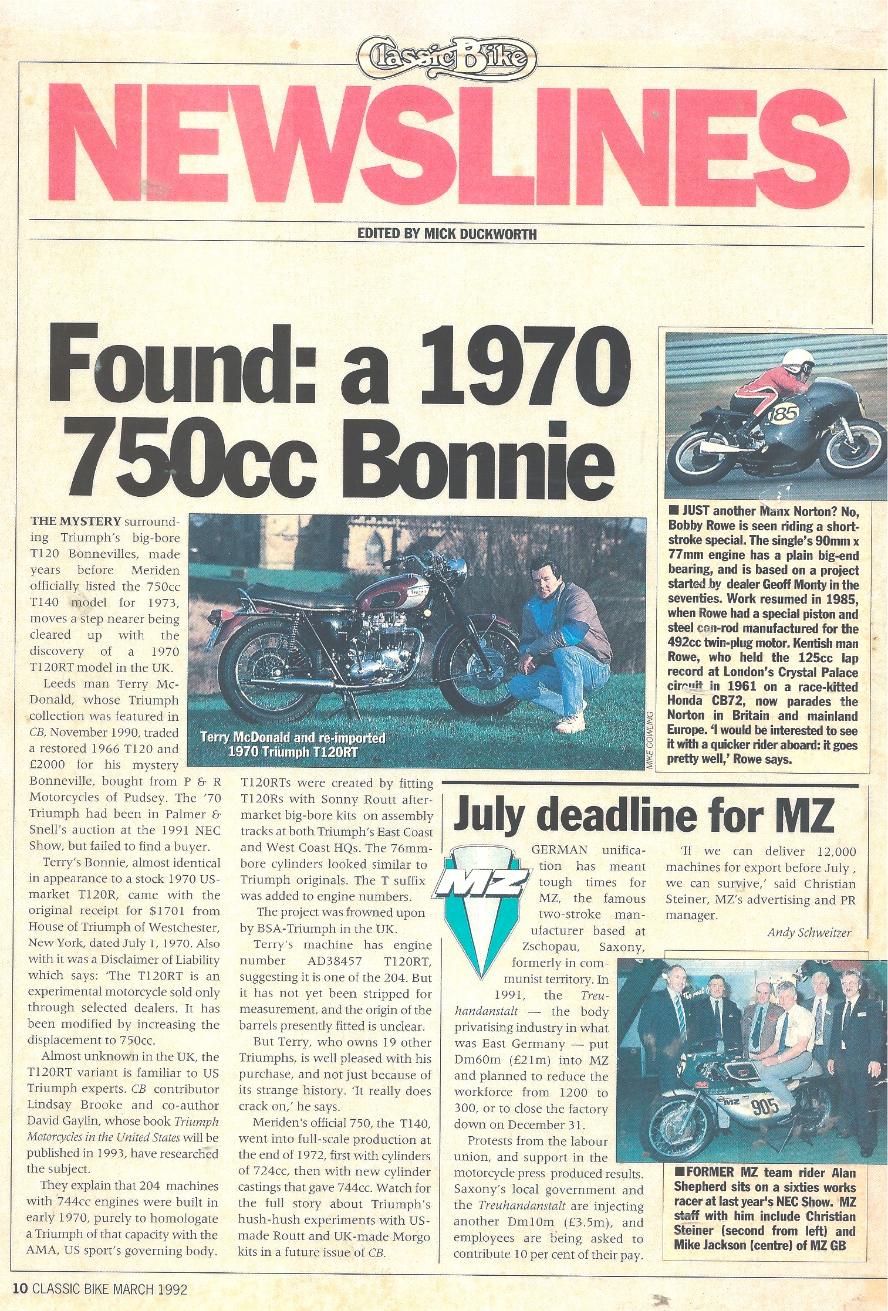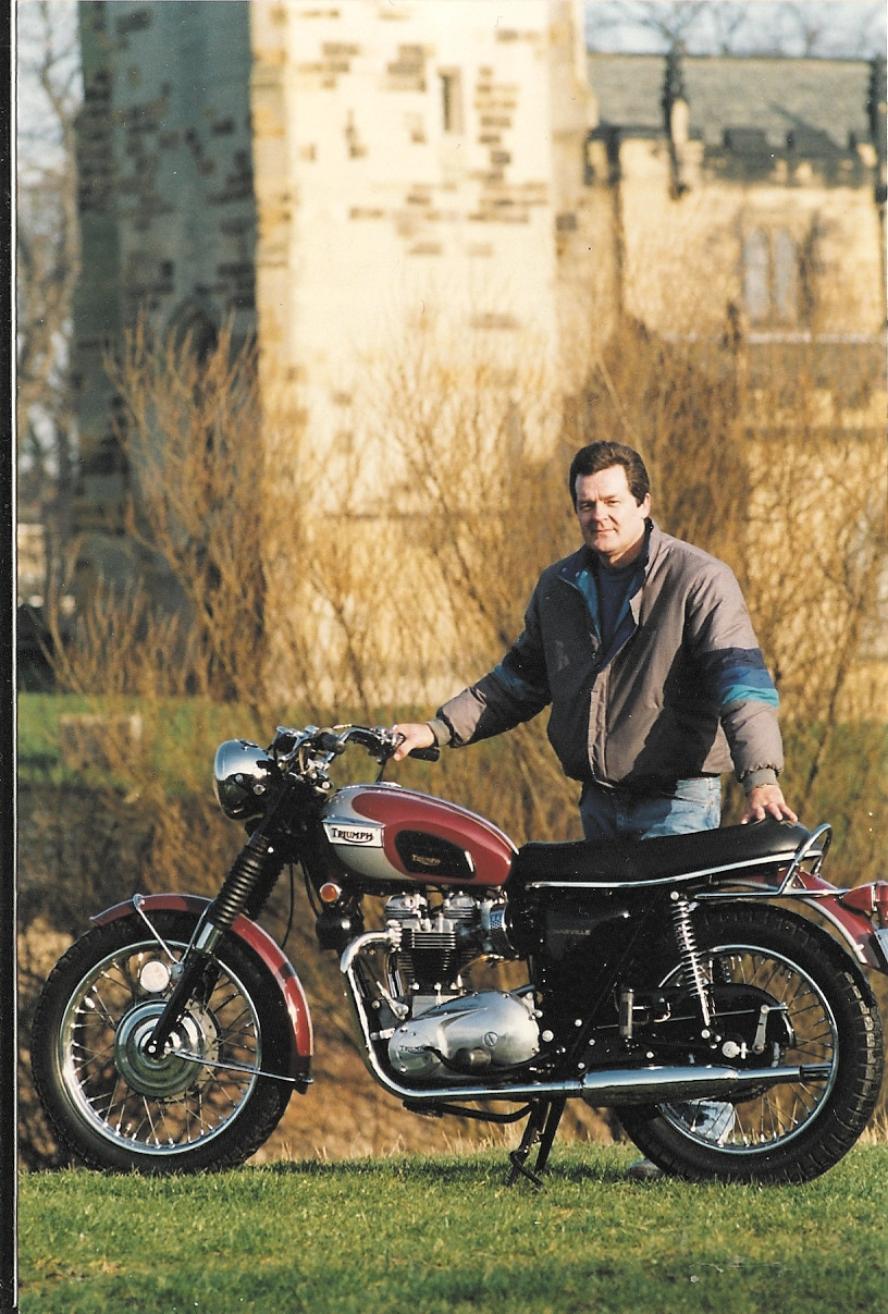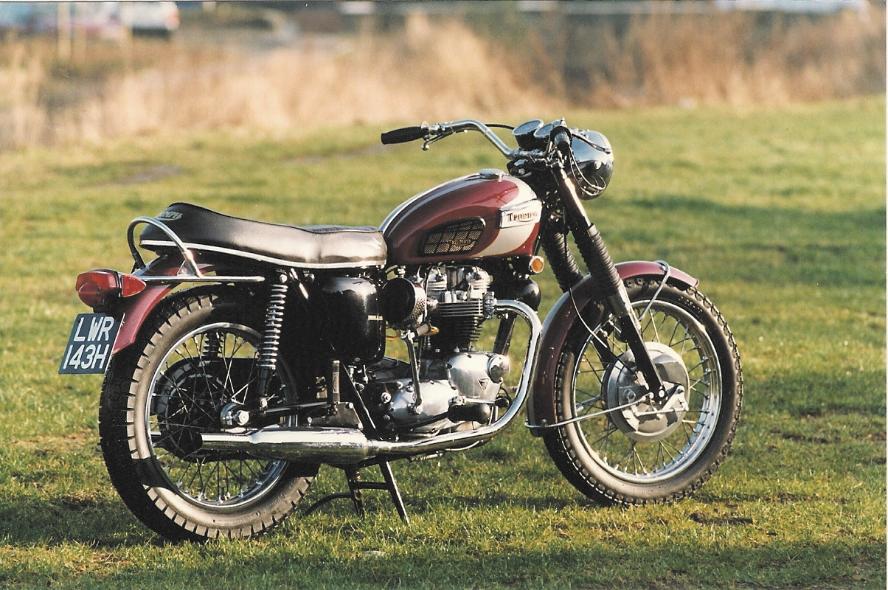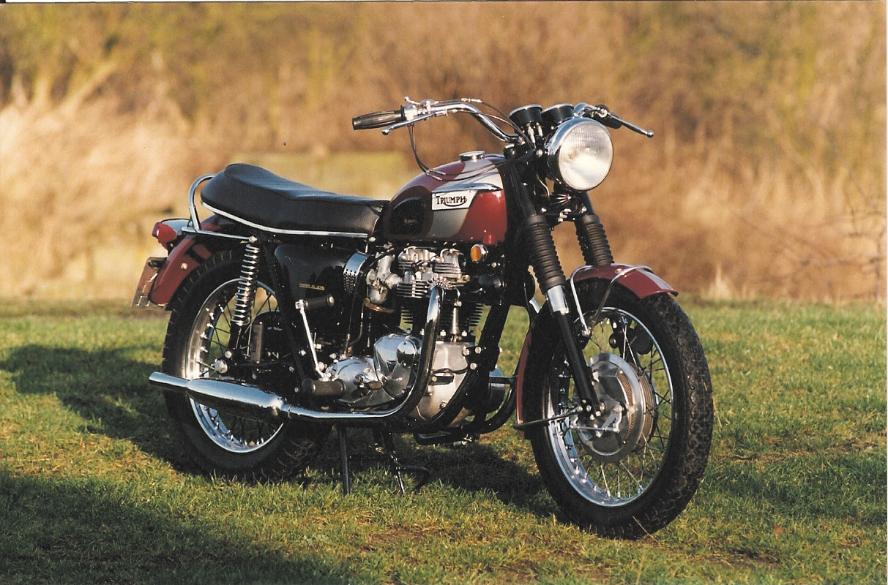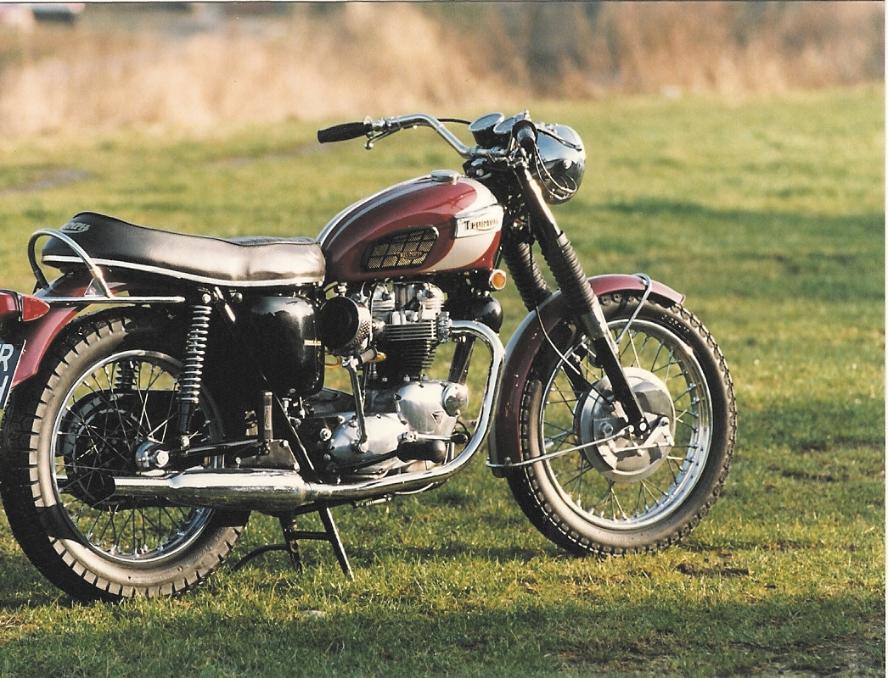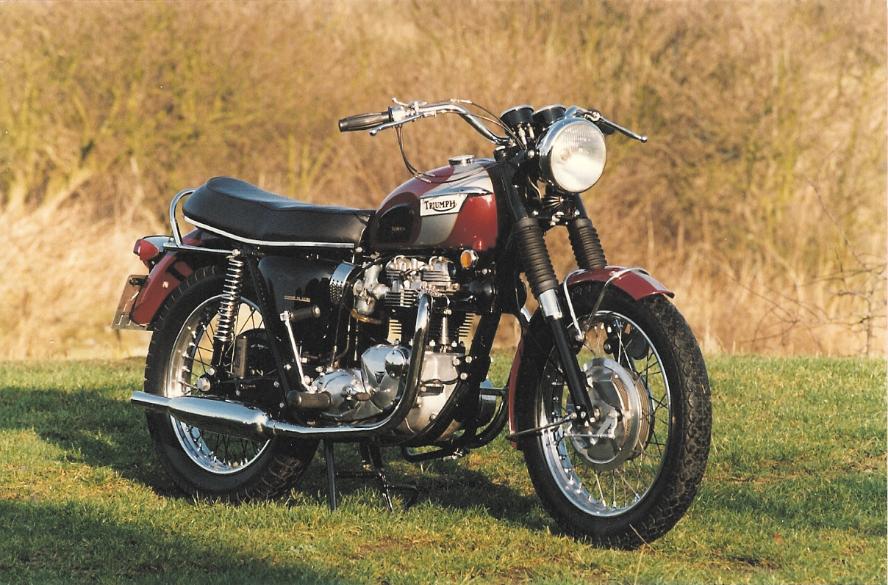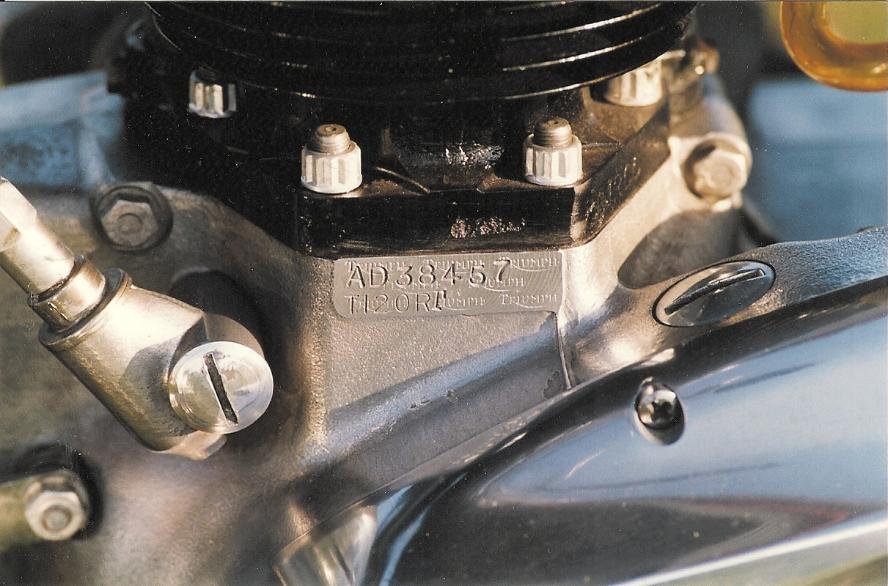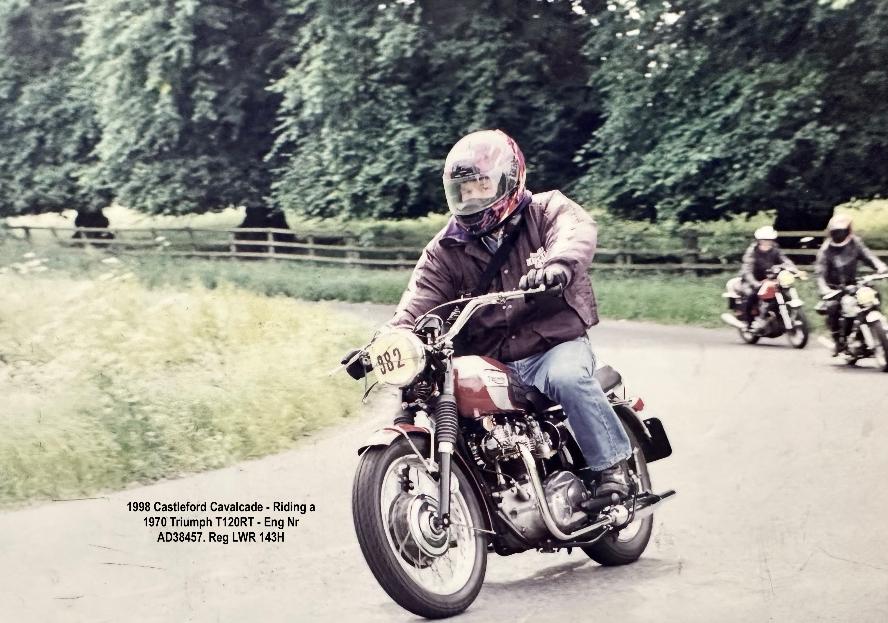 A further RT found in 2019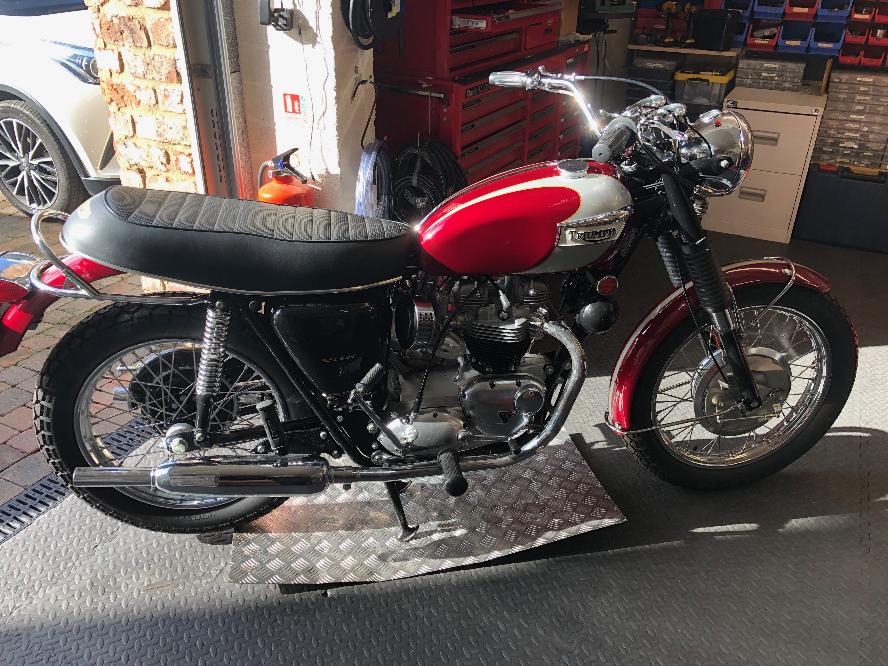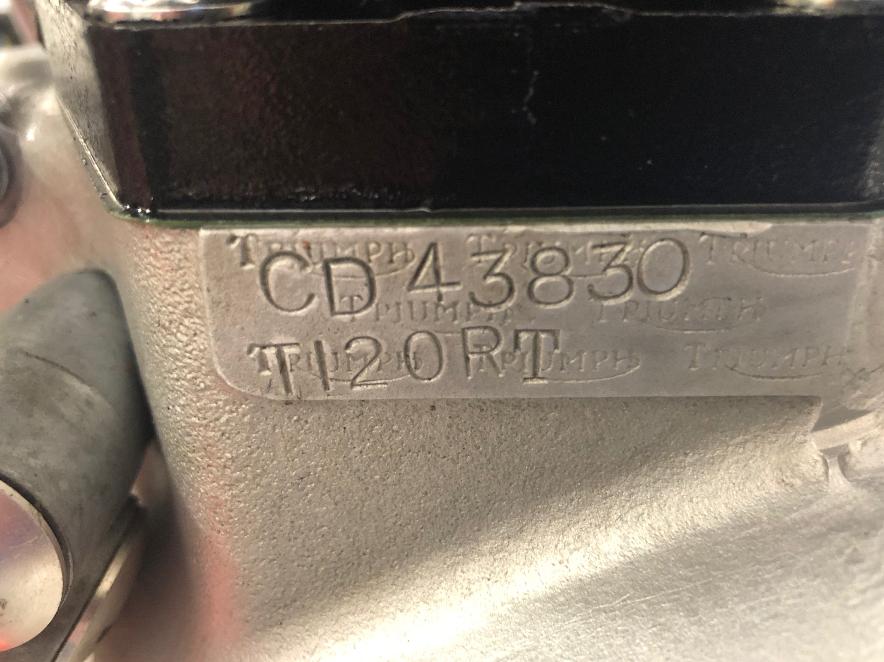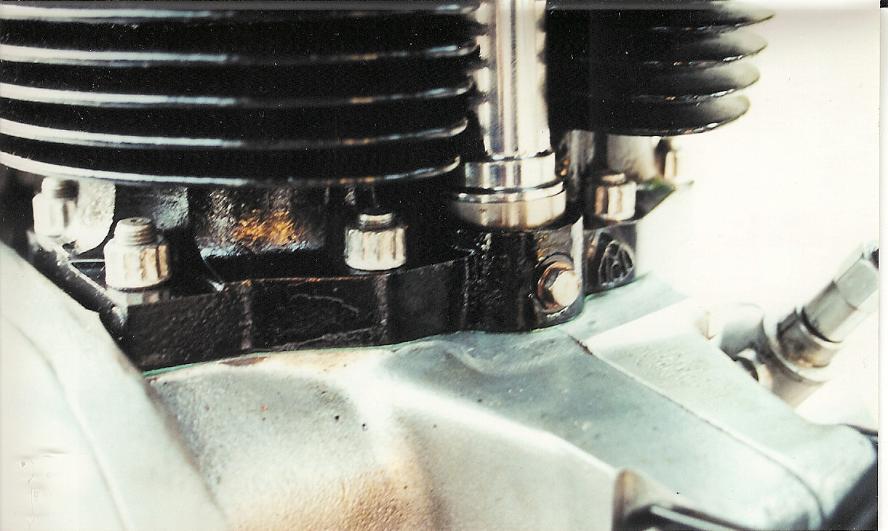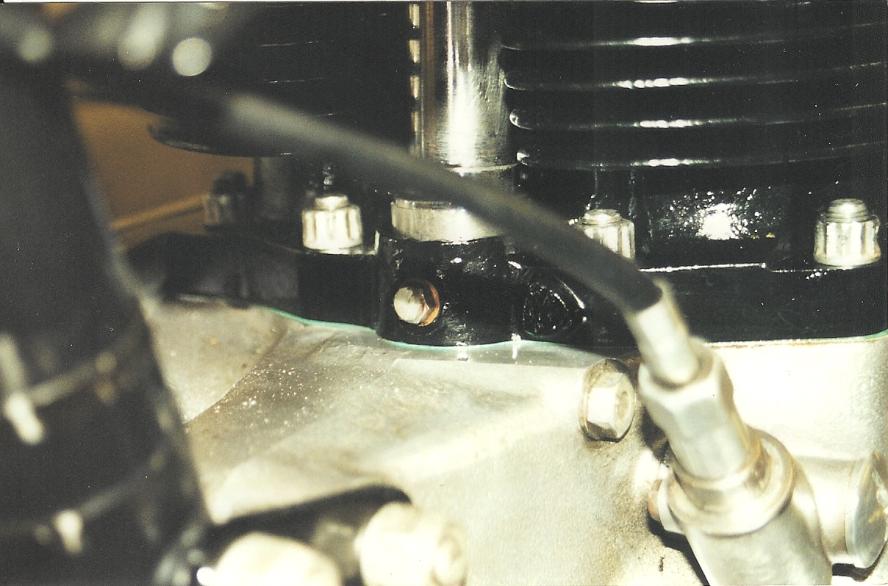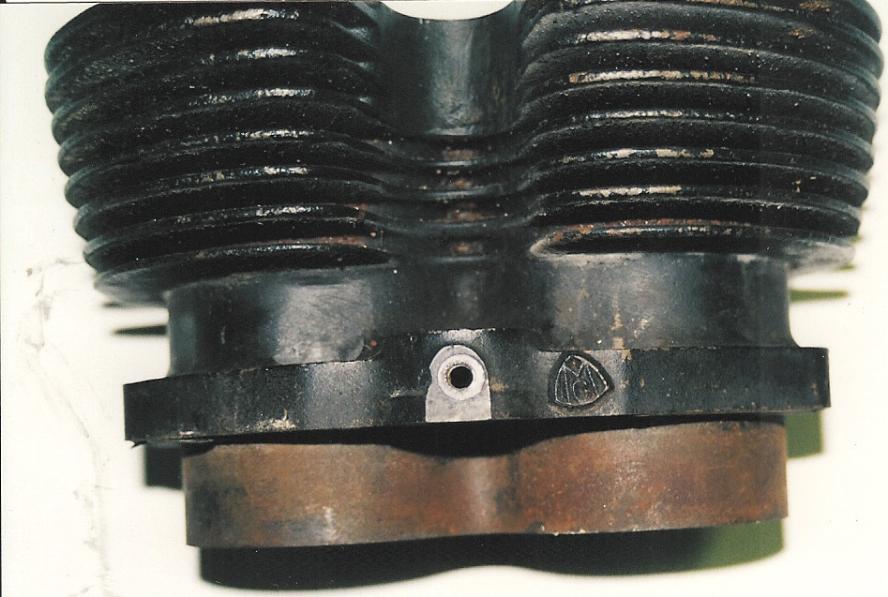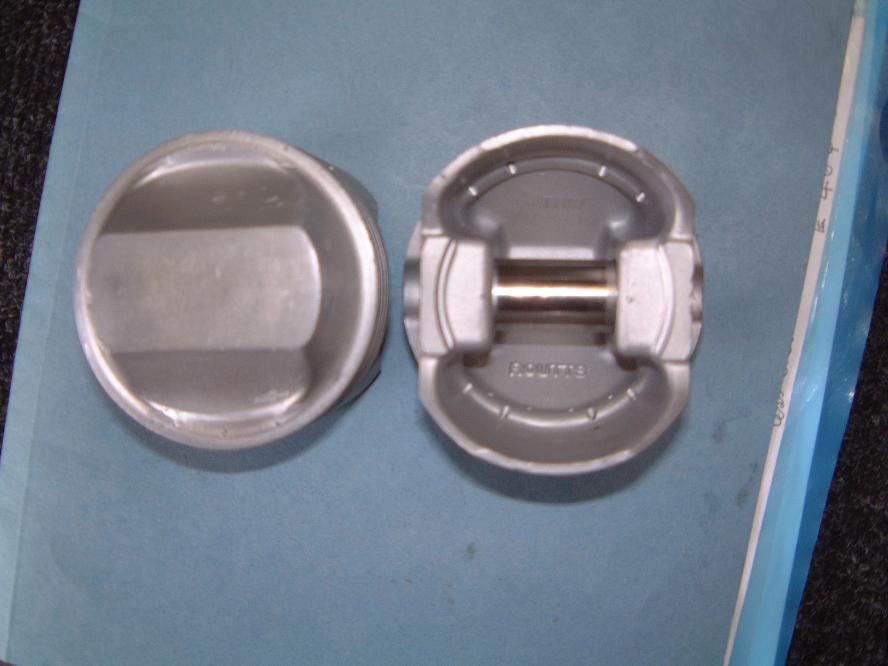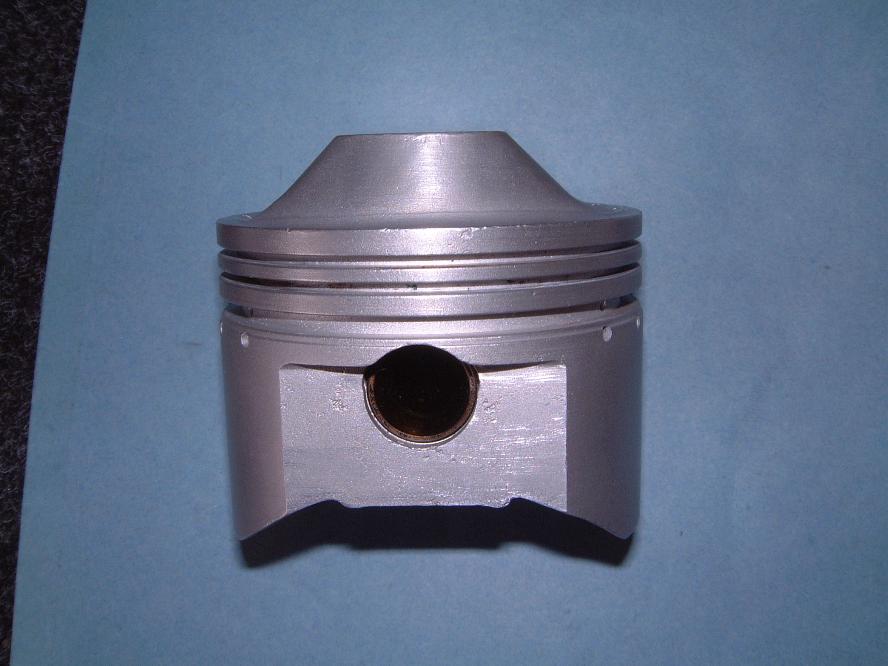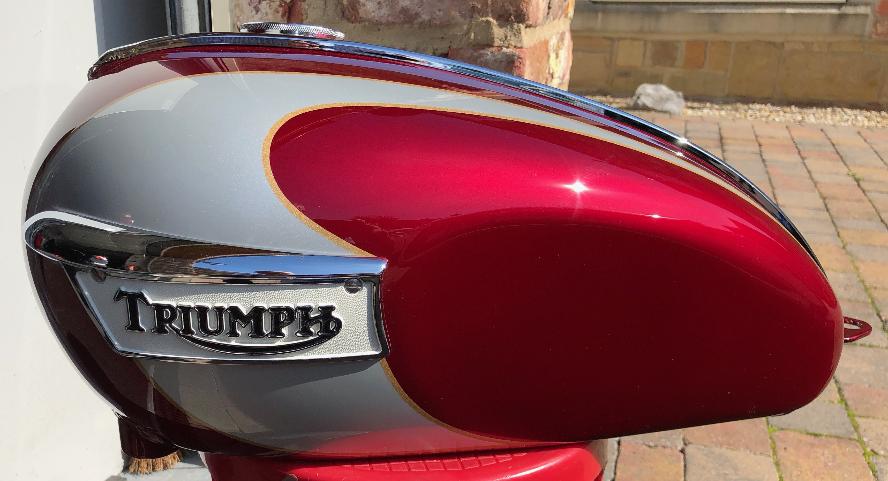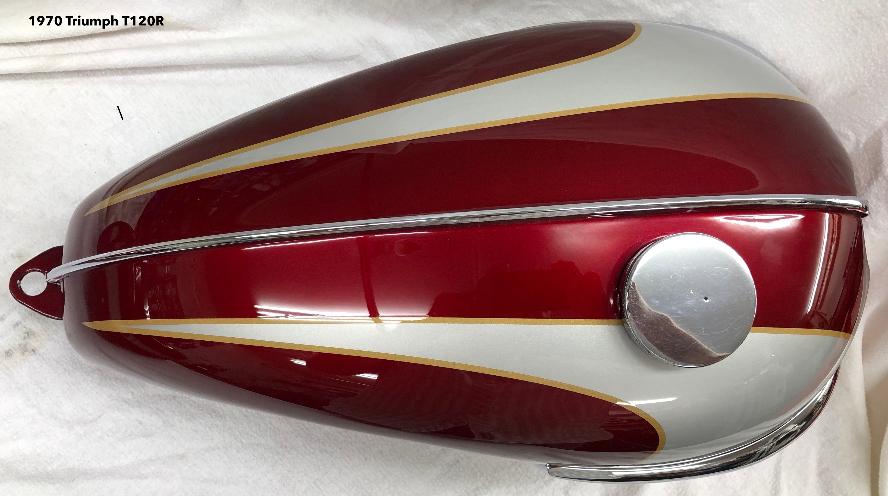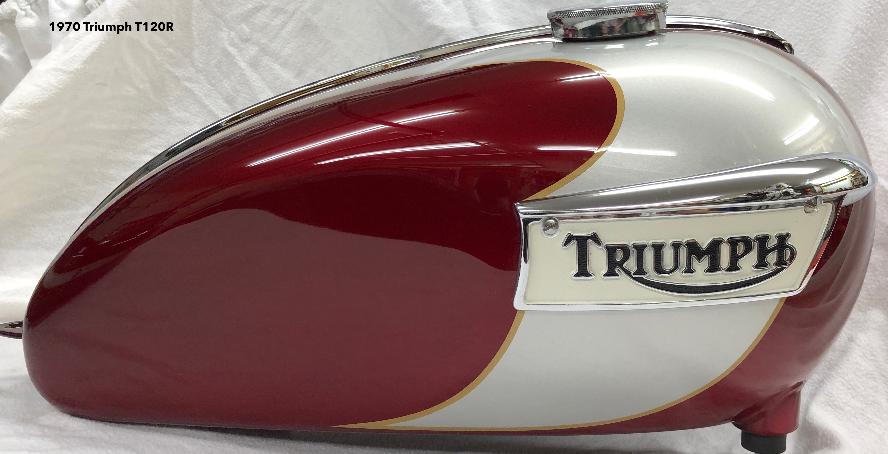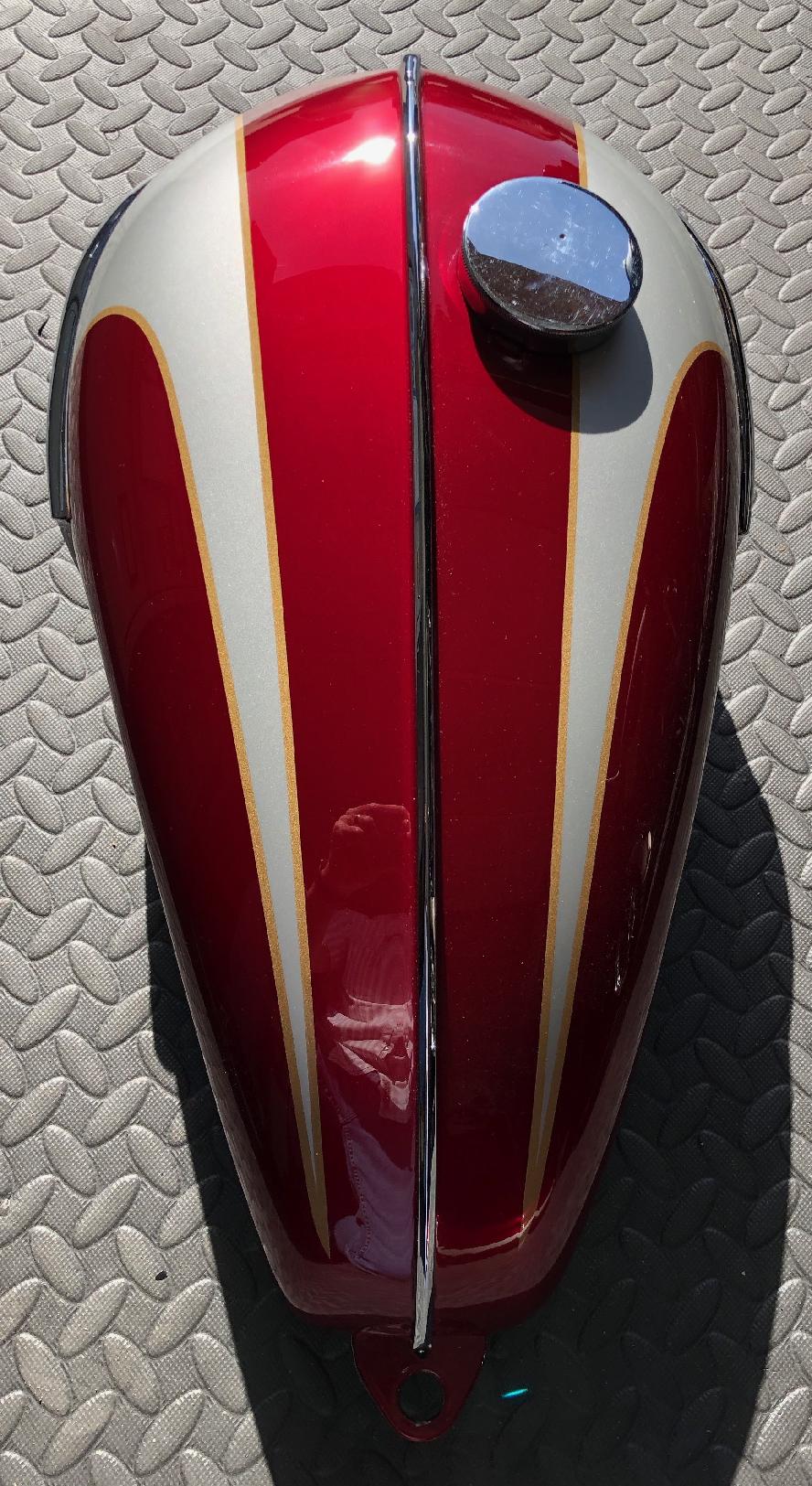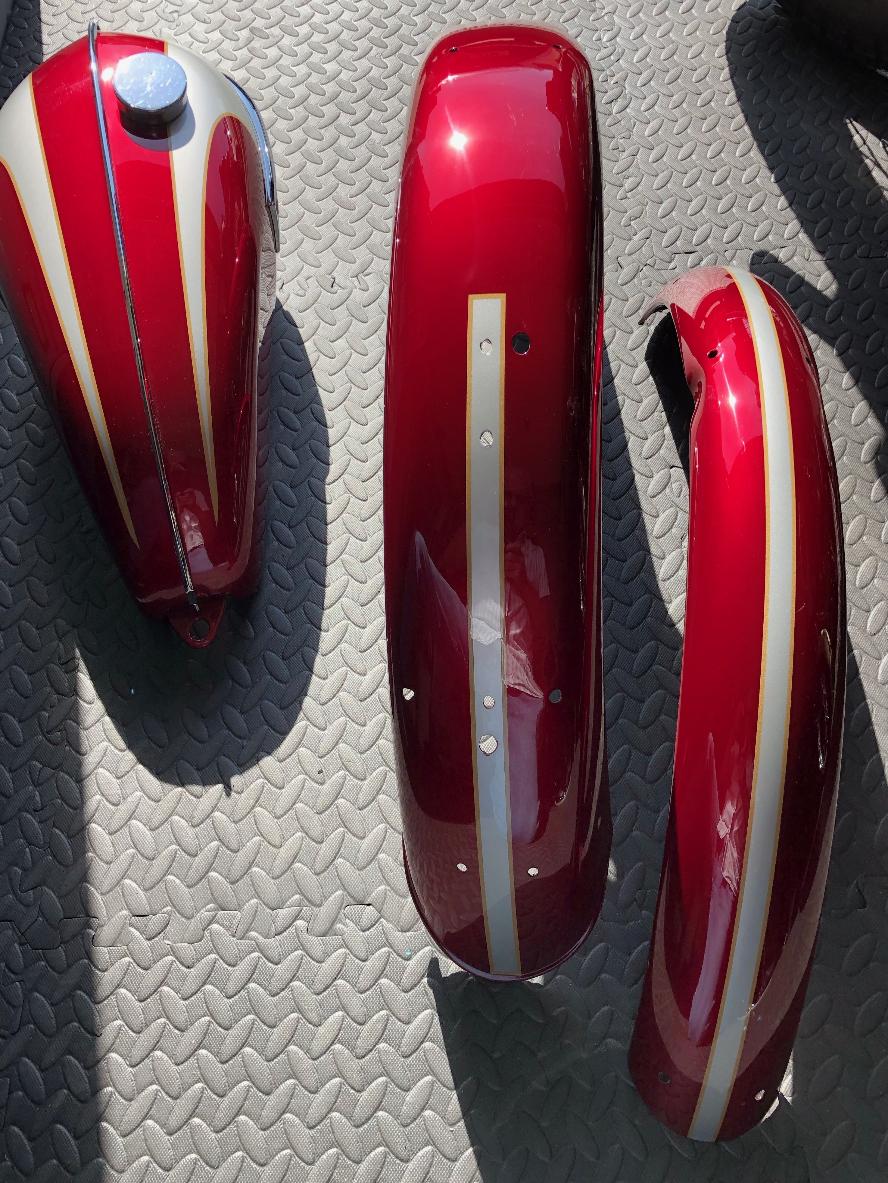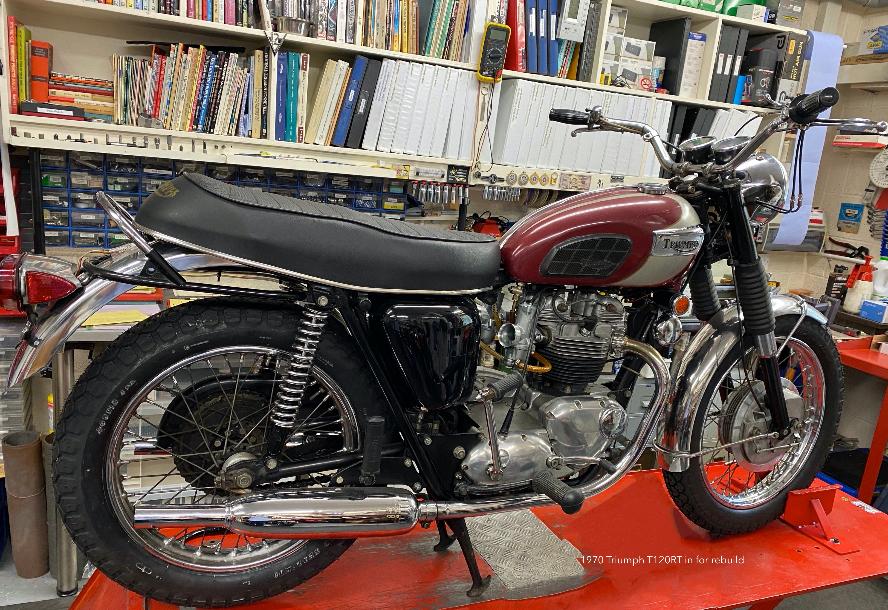 3rd RT in for rebuild during 2020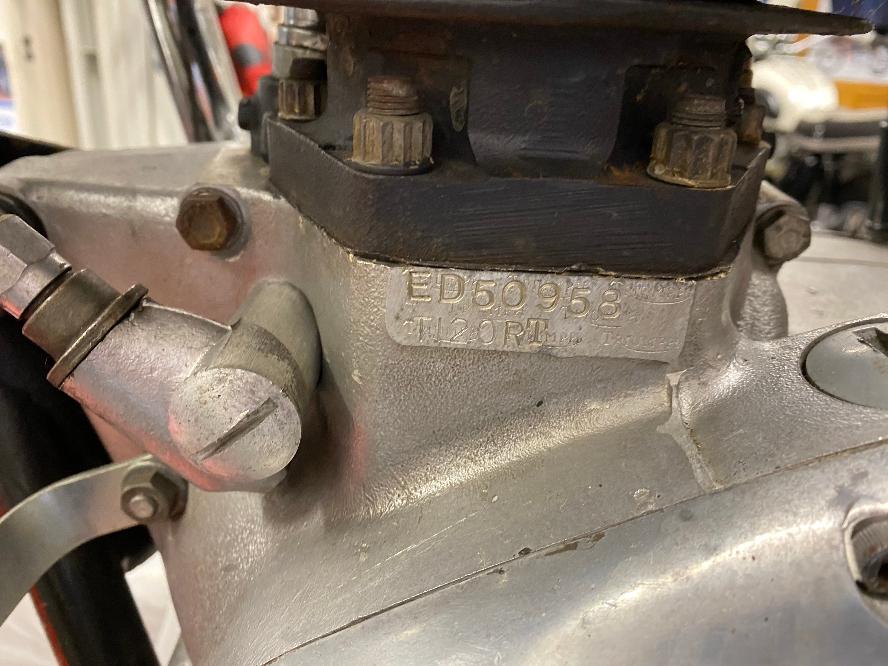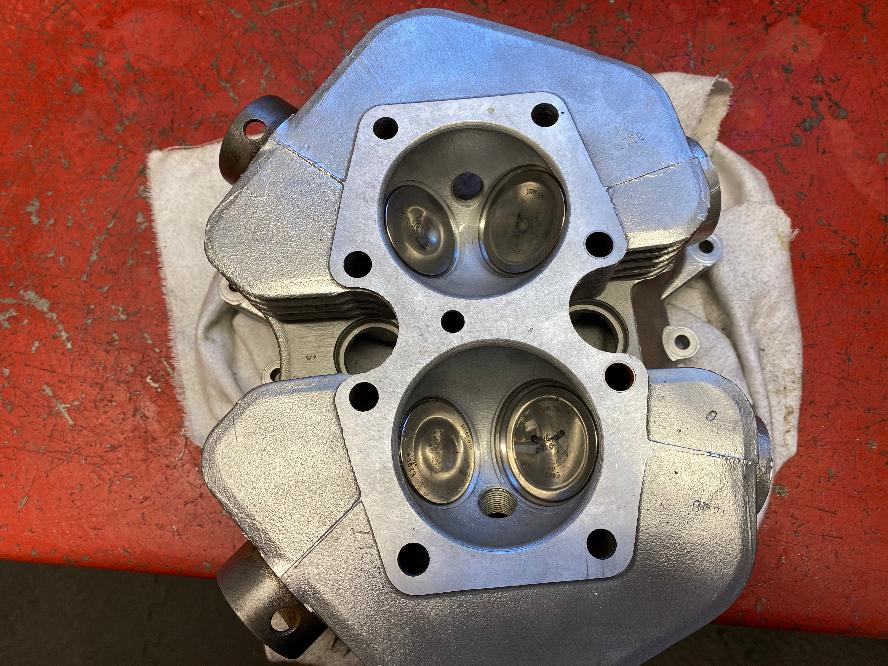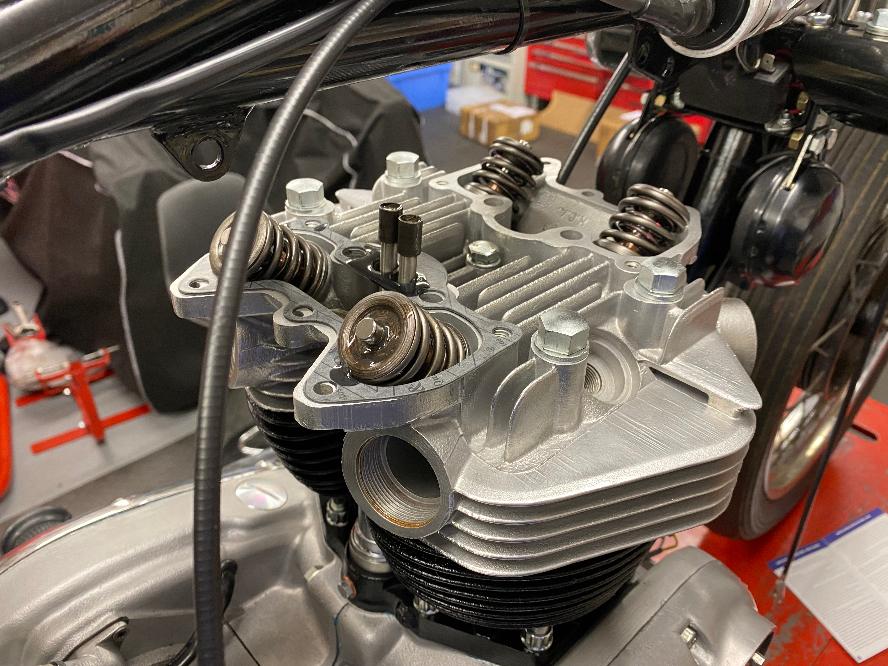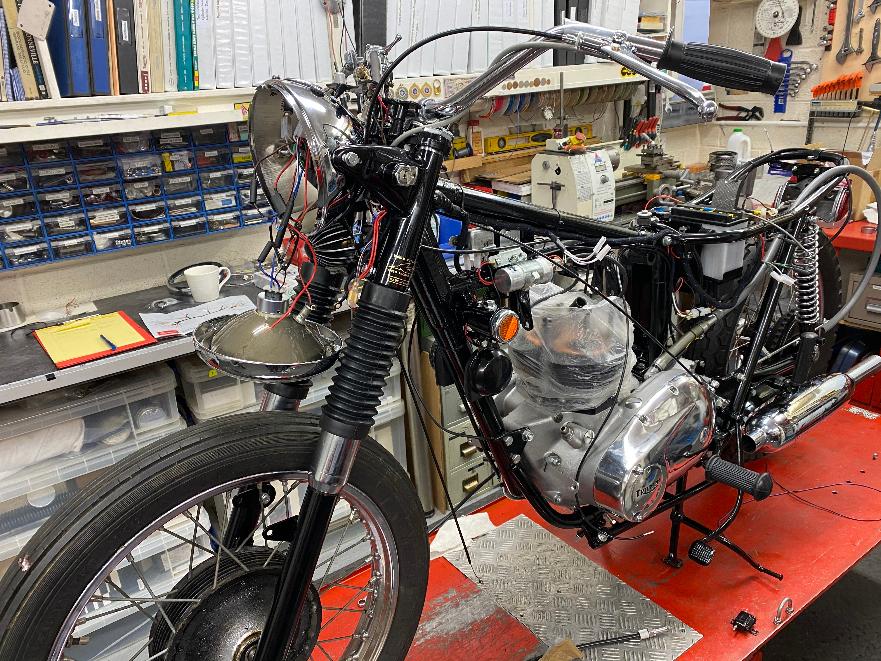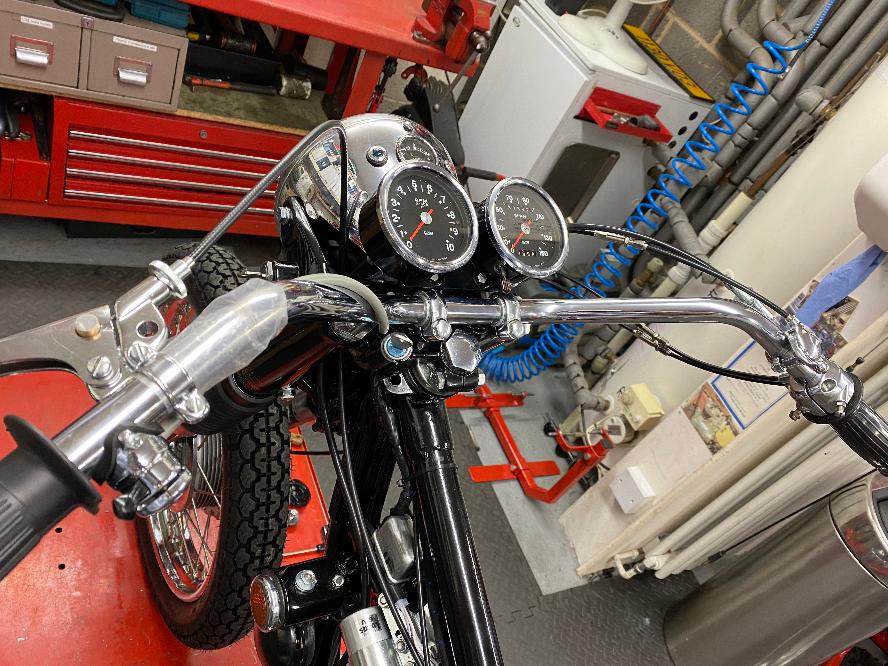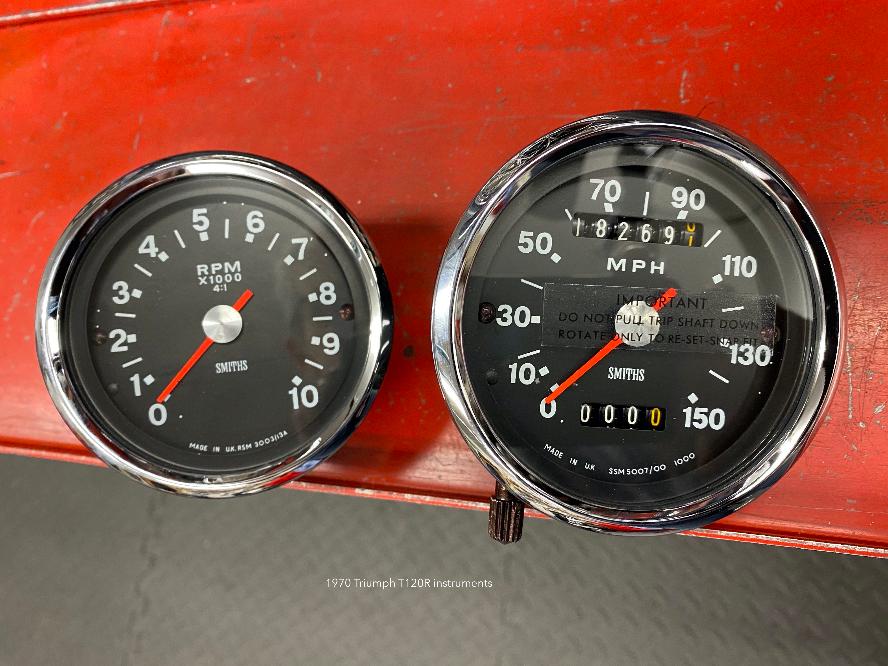 3rd rebuilt RT now completed 16.11.2020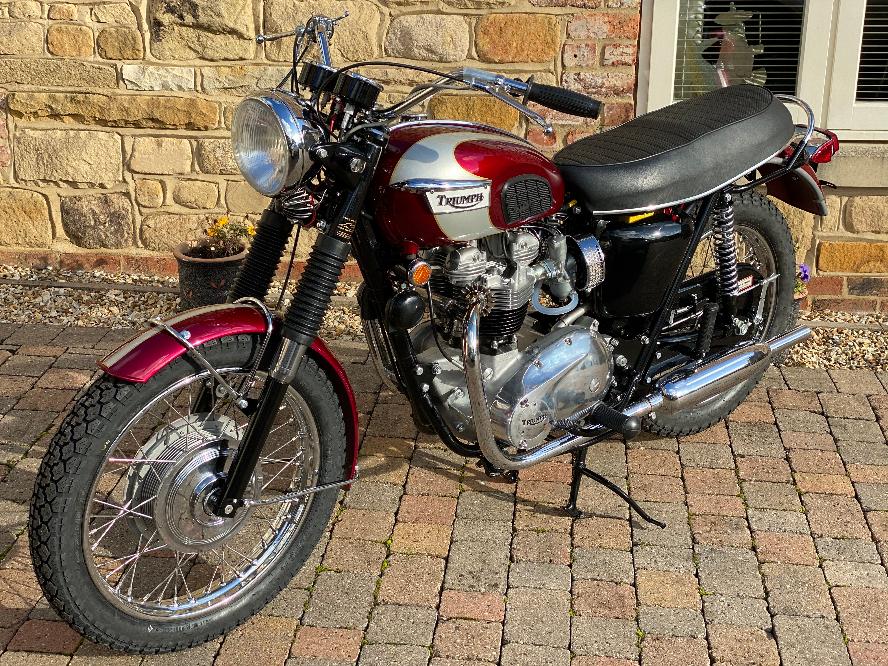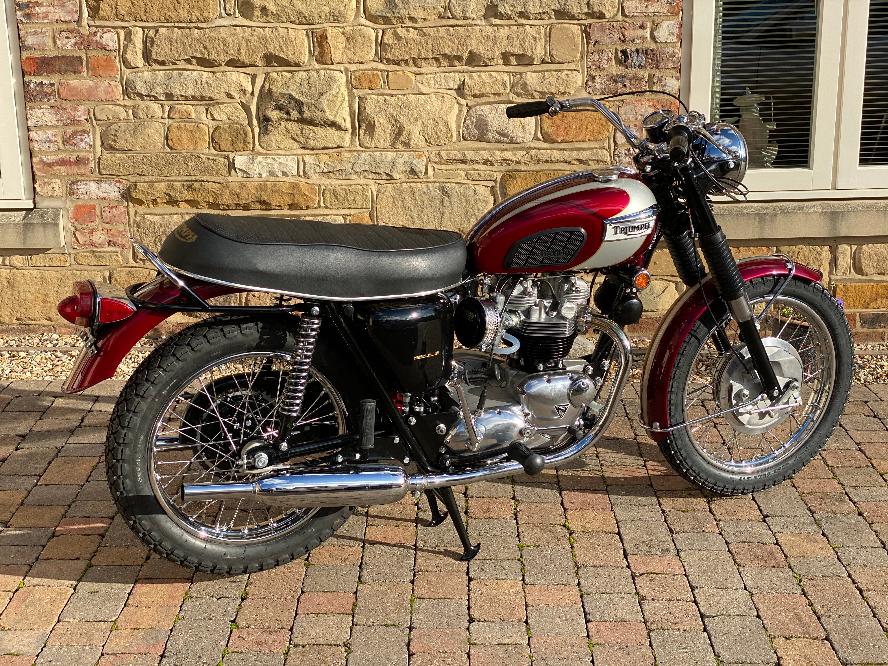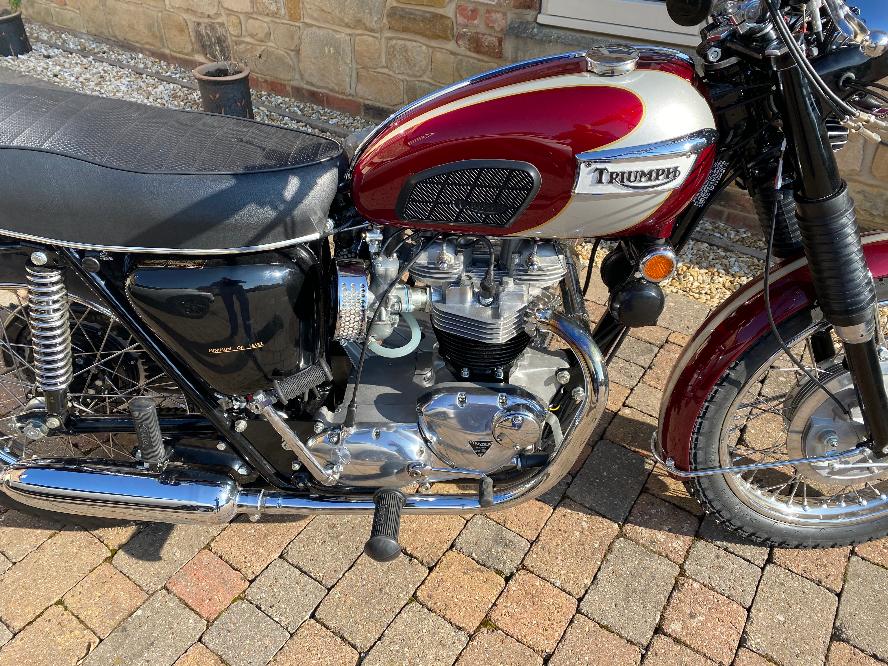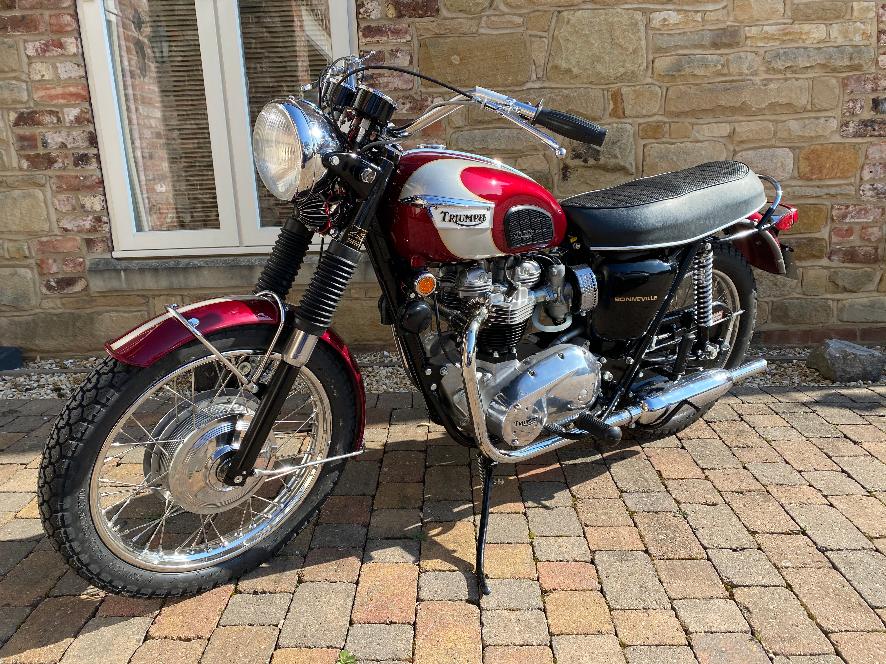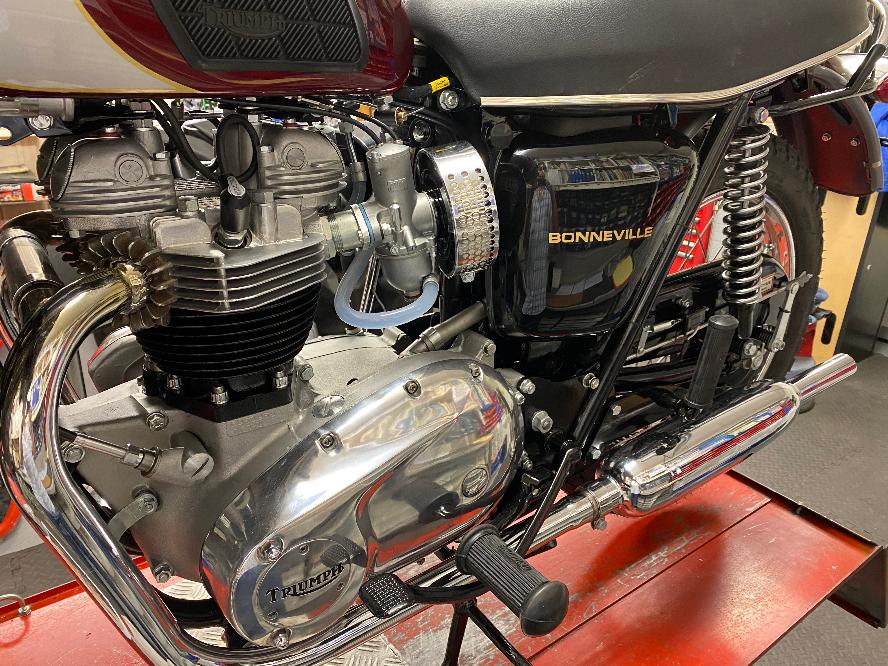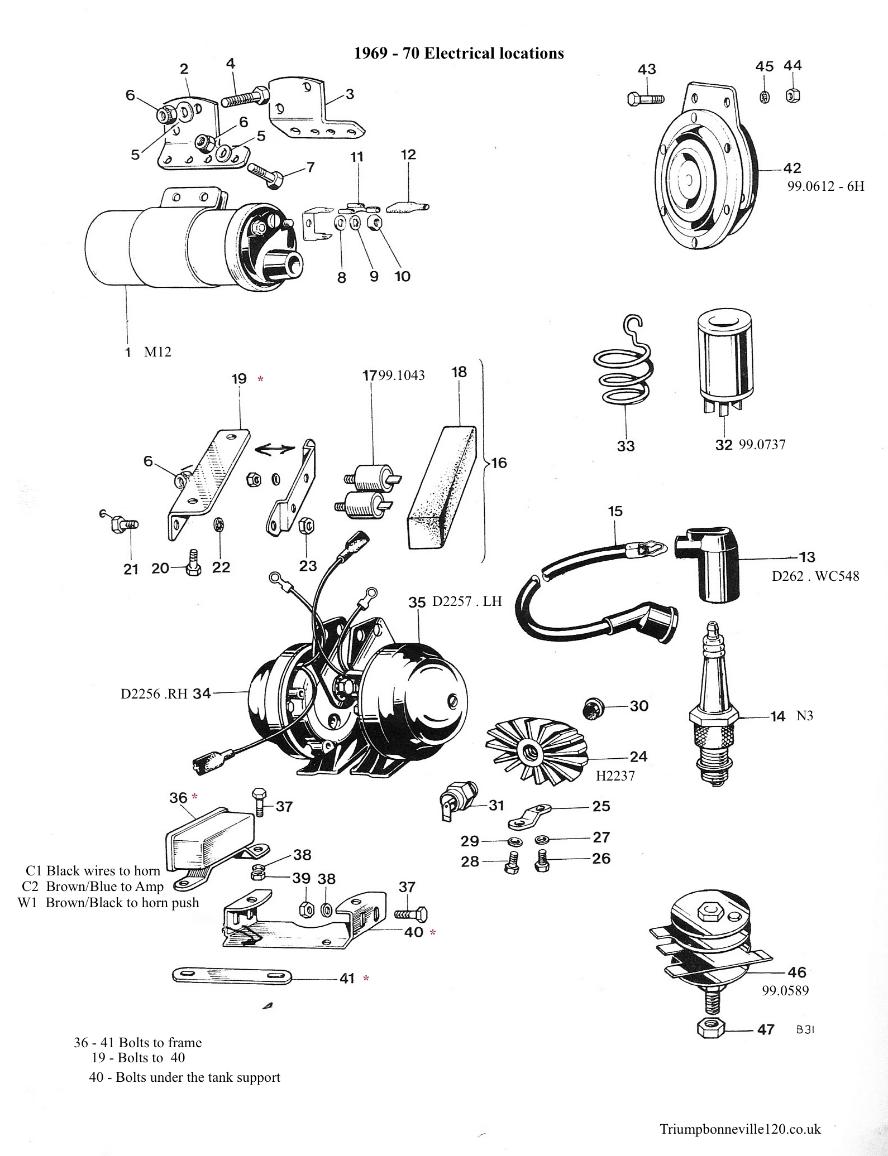 1969.70Horn relay position