Back from the USA during 2011 - Matching frame and crankcases only - Full dry build prior to paint.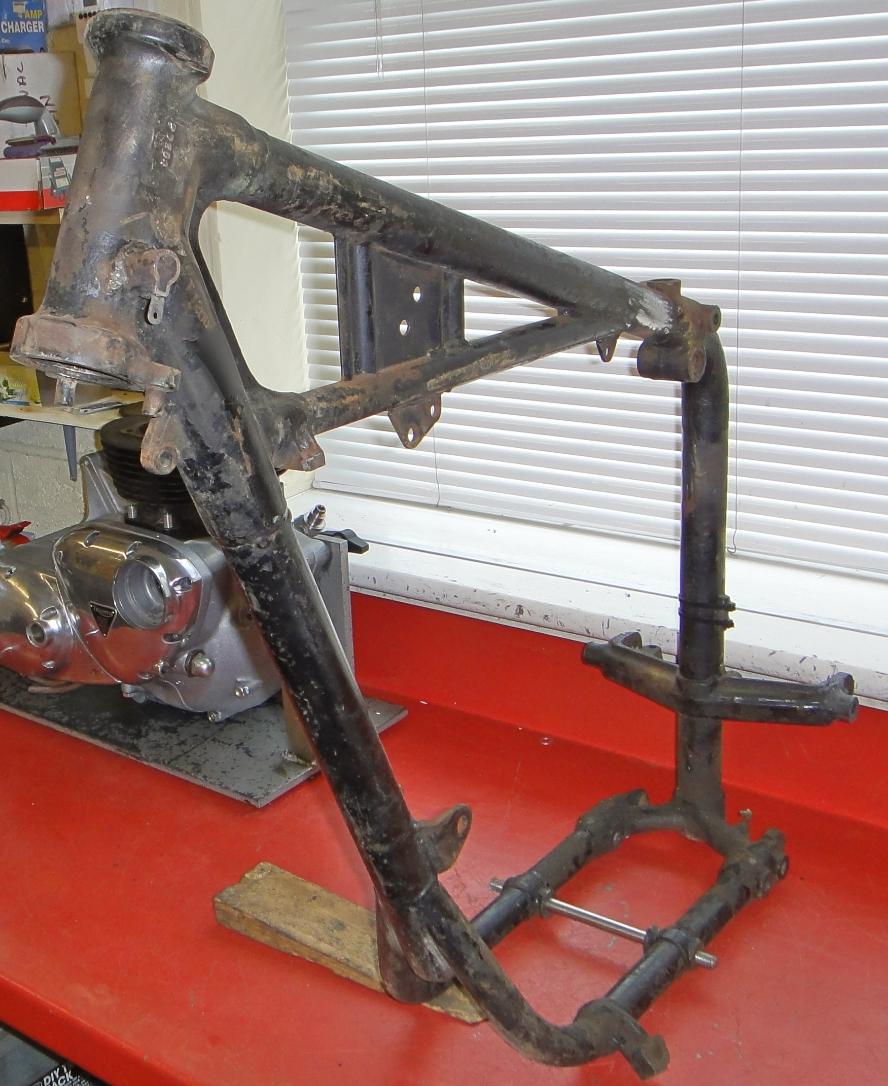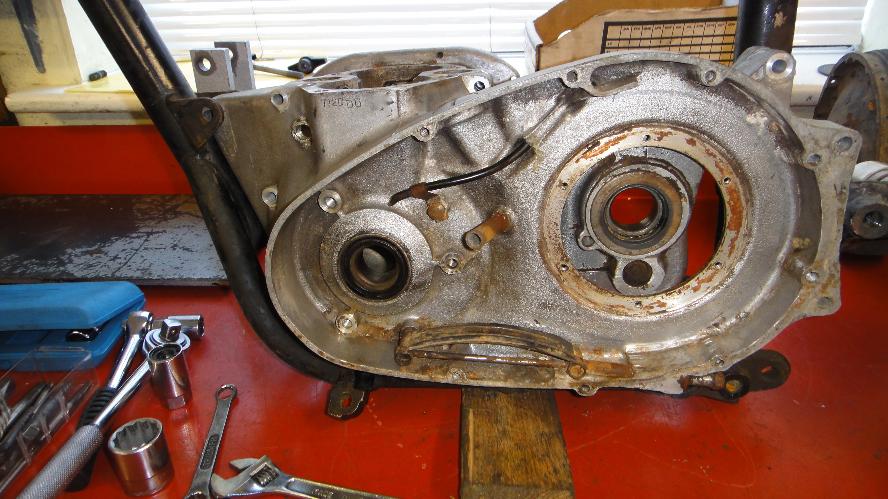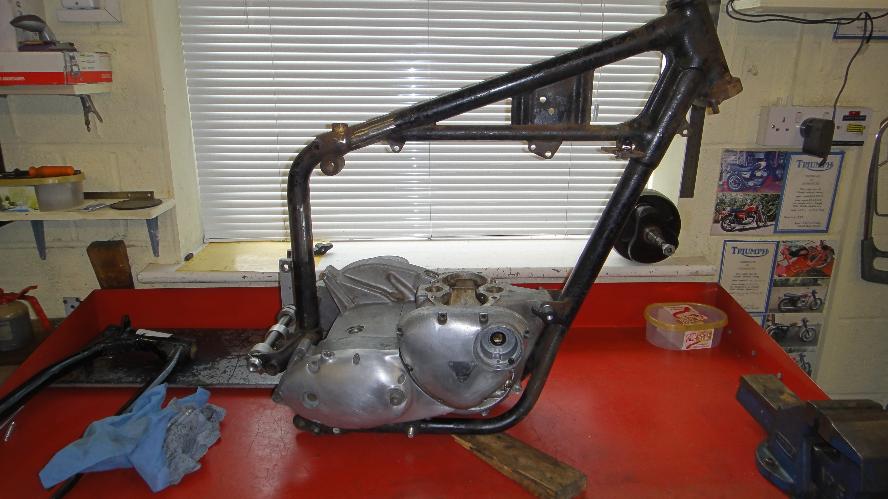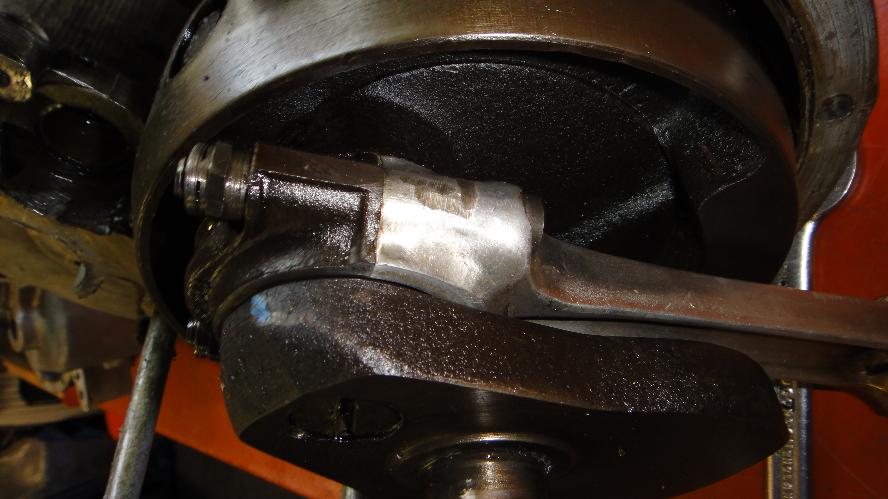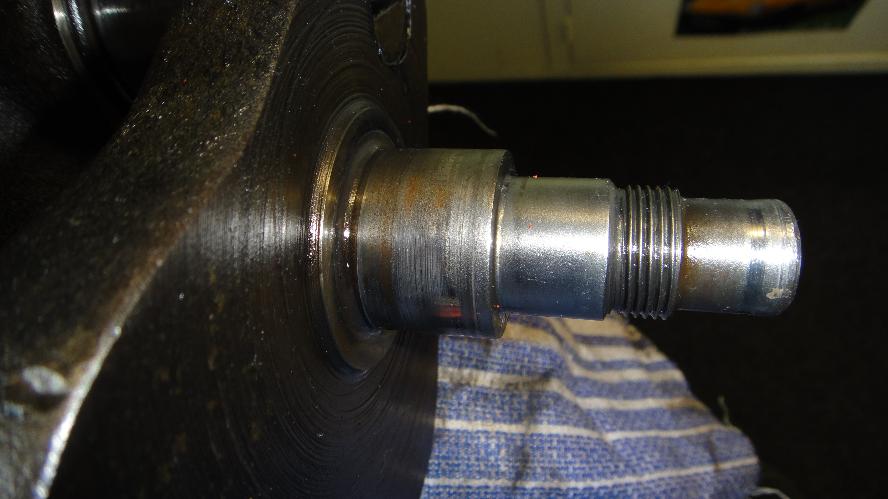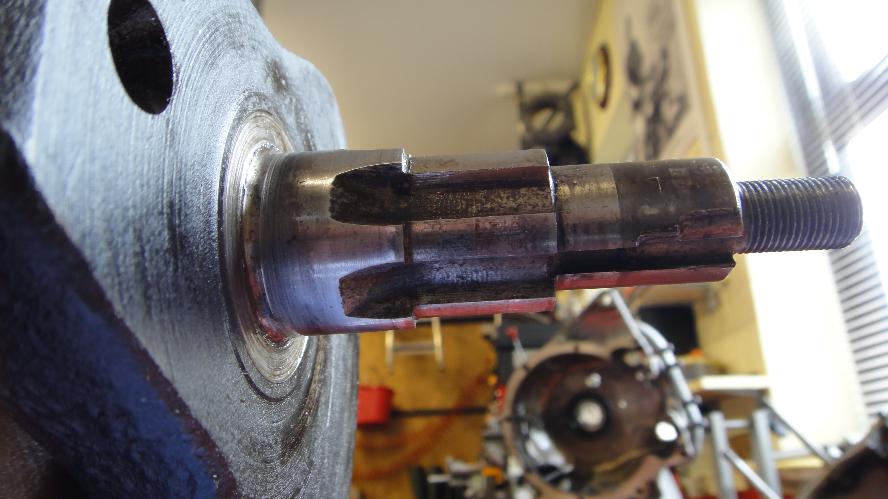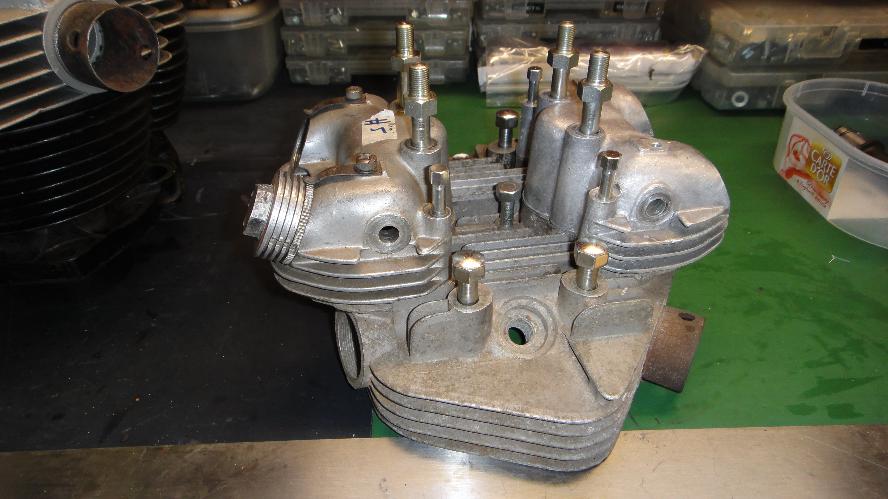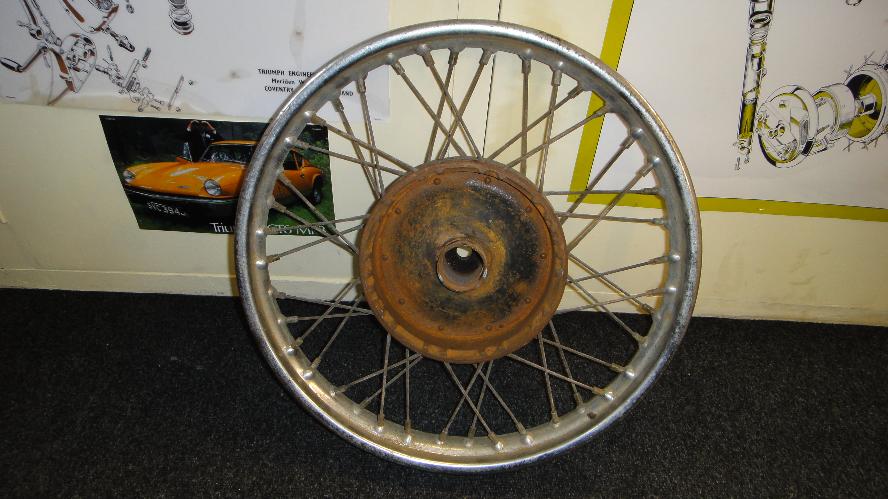 Commencement of dry build June 2012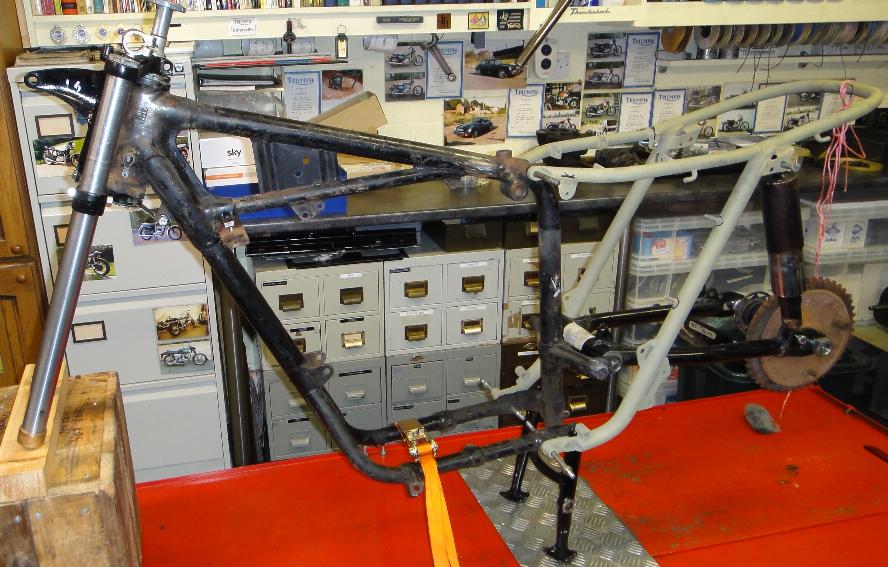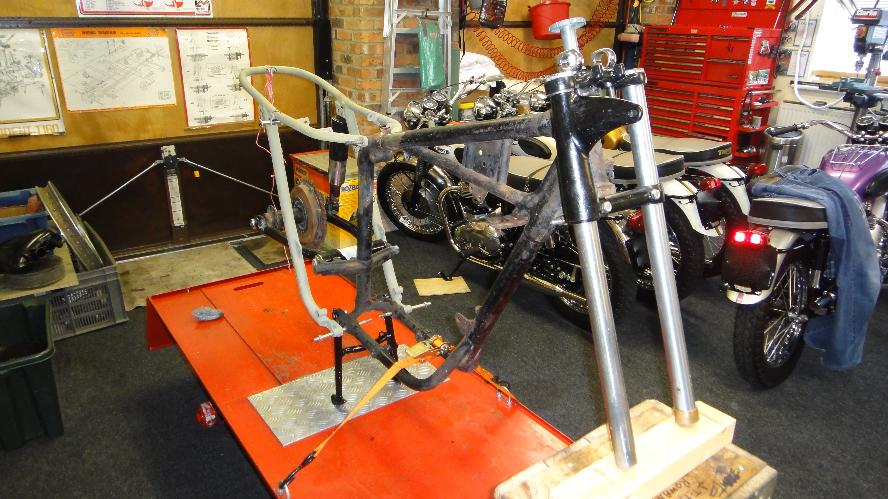 Ready for cleaning process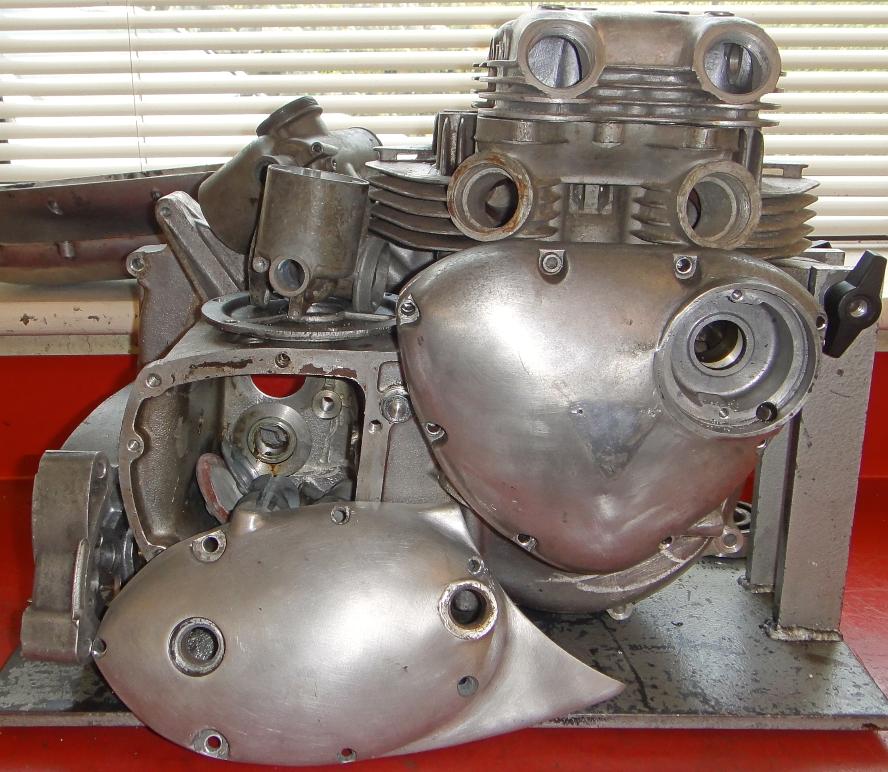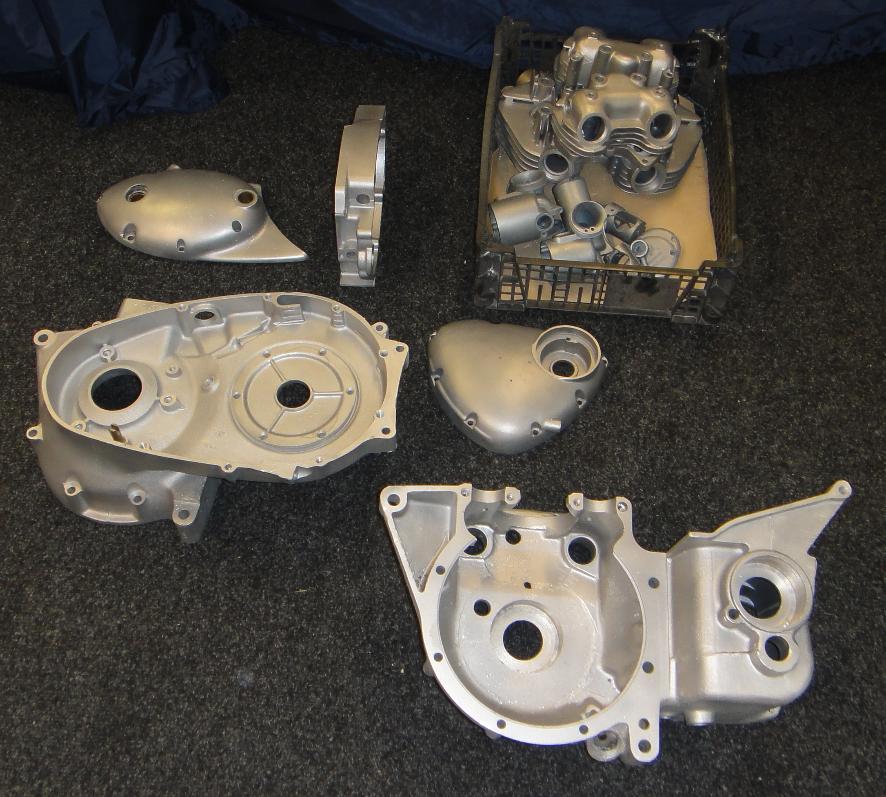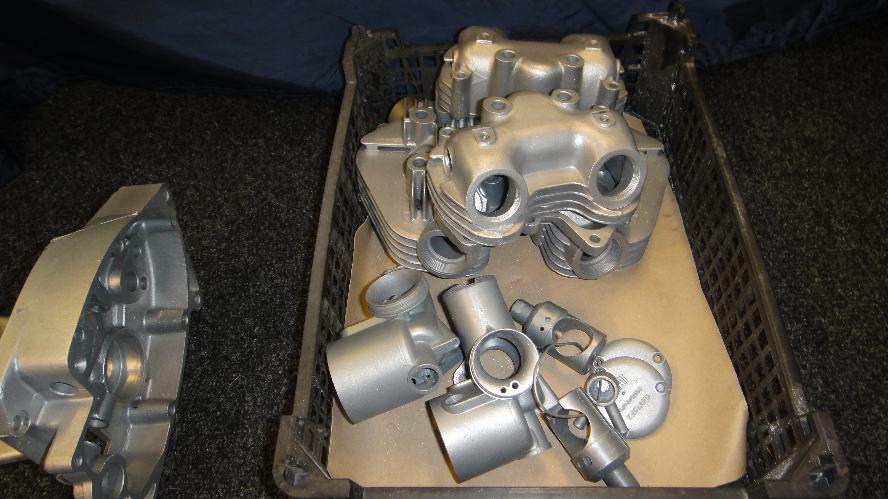 All centred, new bushes inserted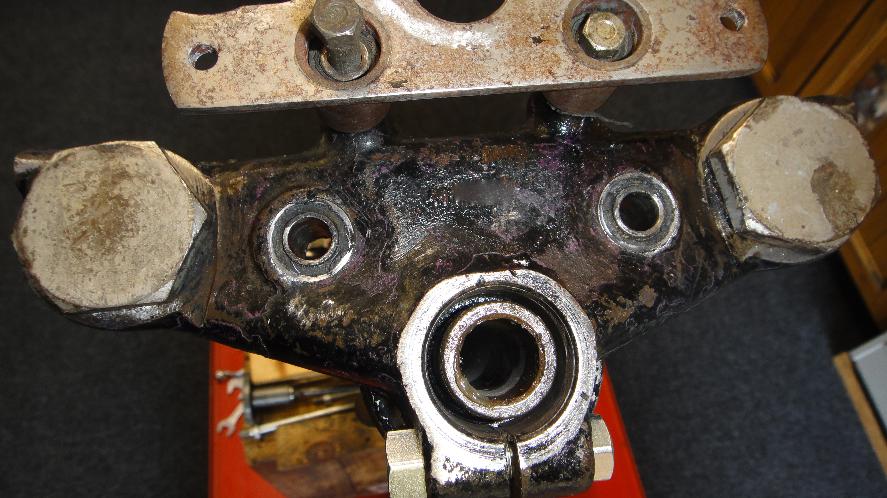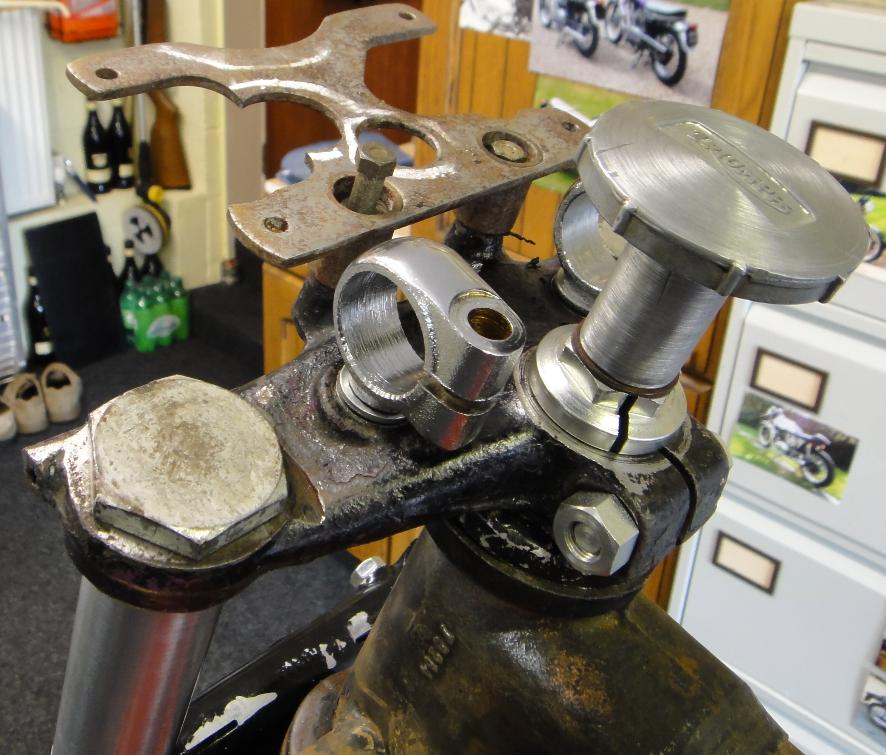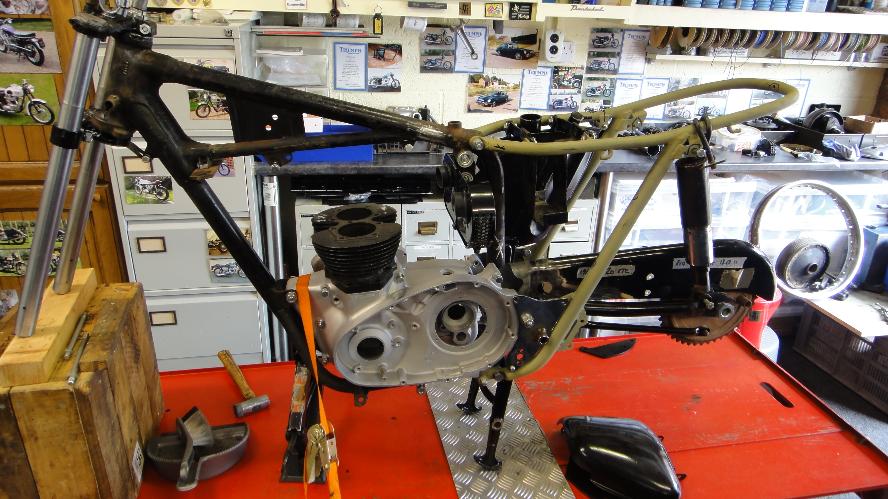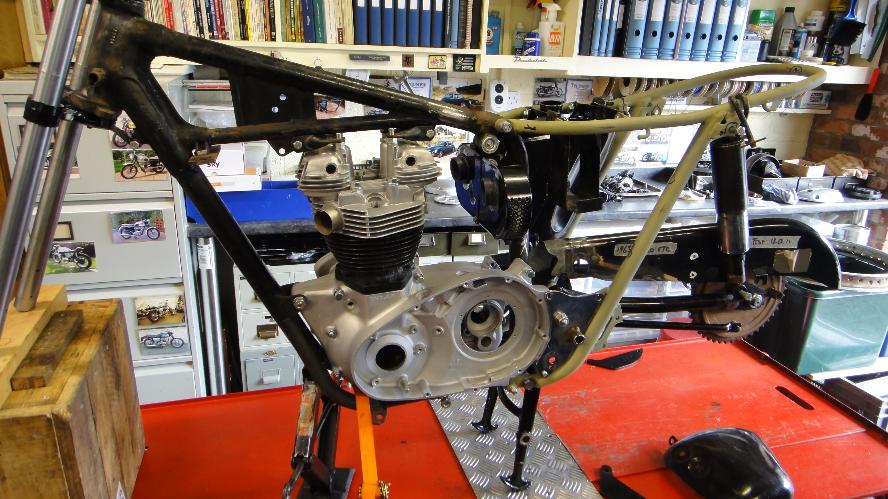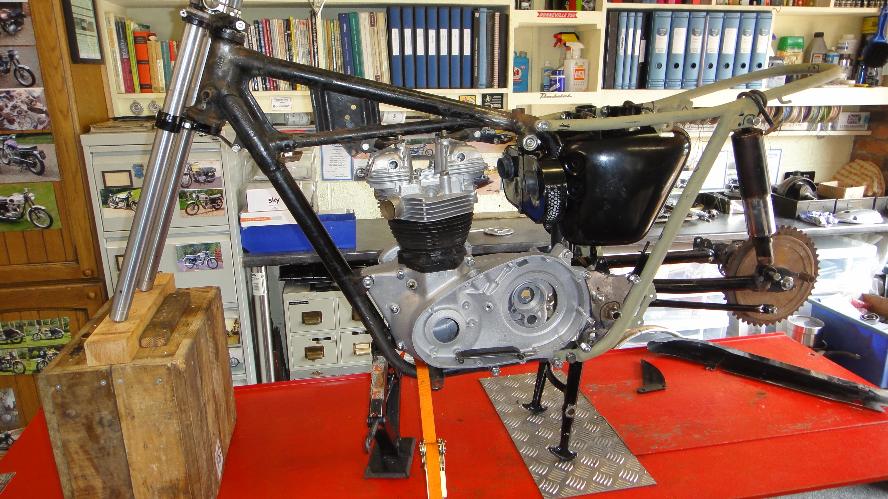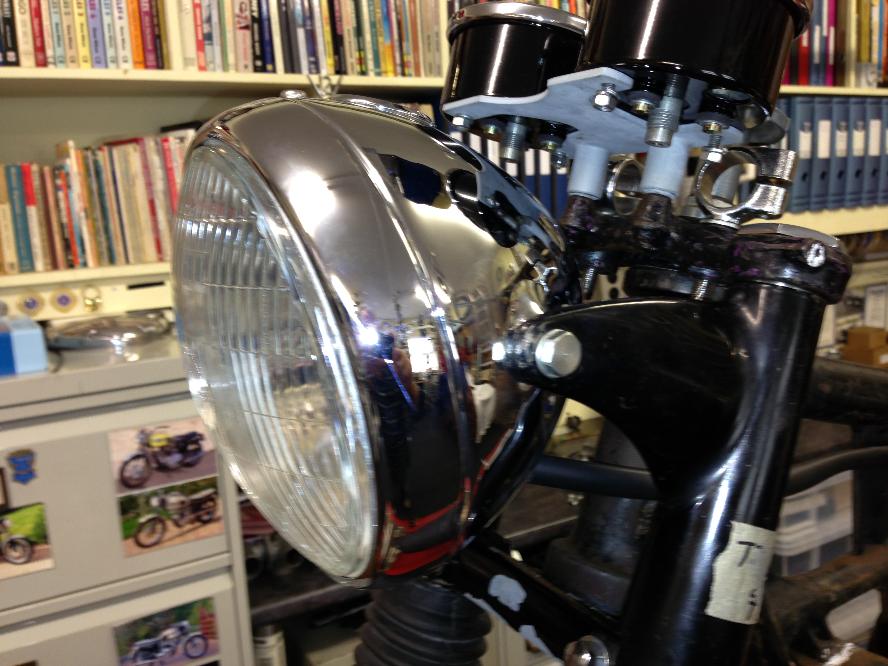 Rebuilt Rev counter - Speedo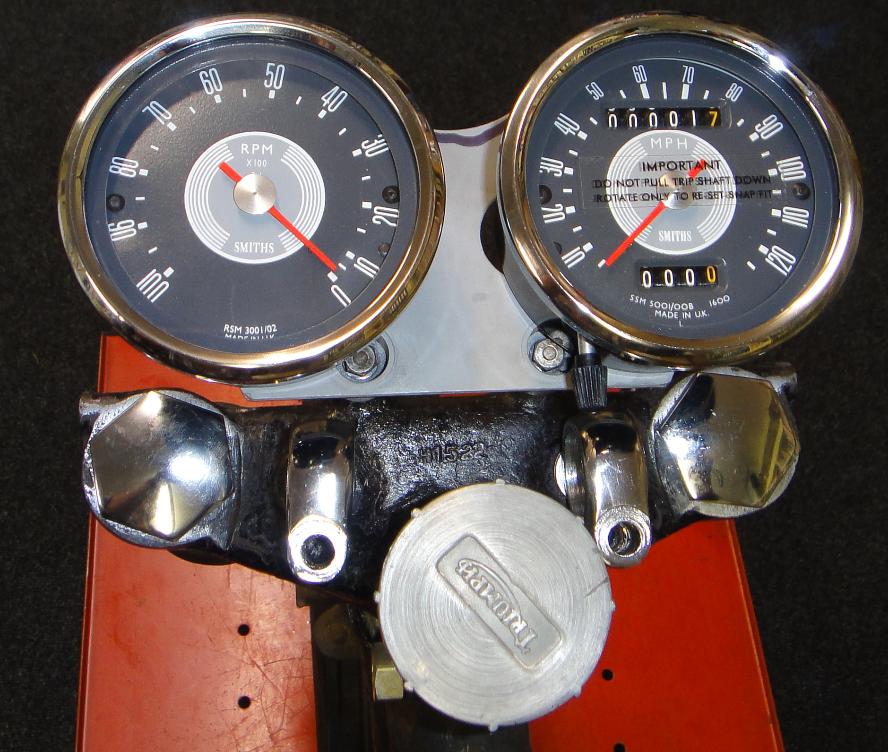 Correct location of horn for 1963-4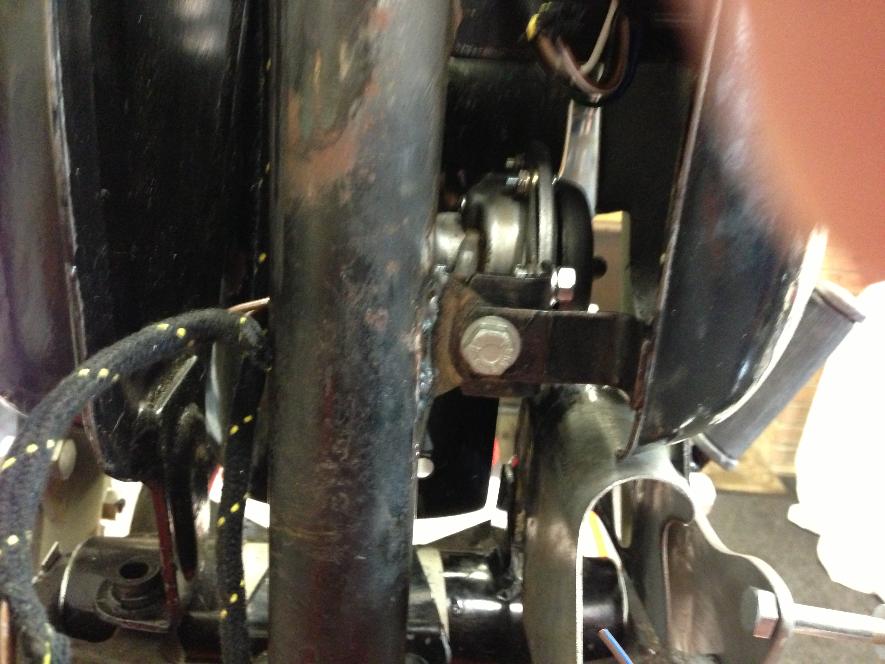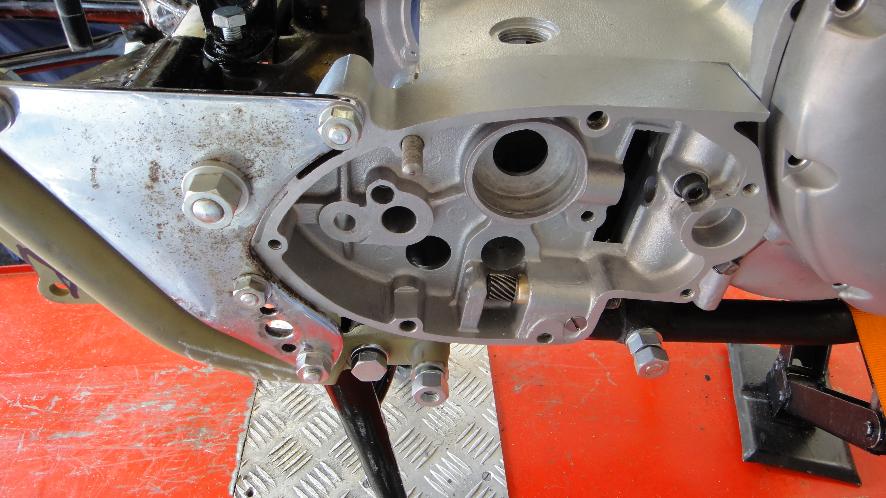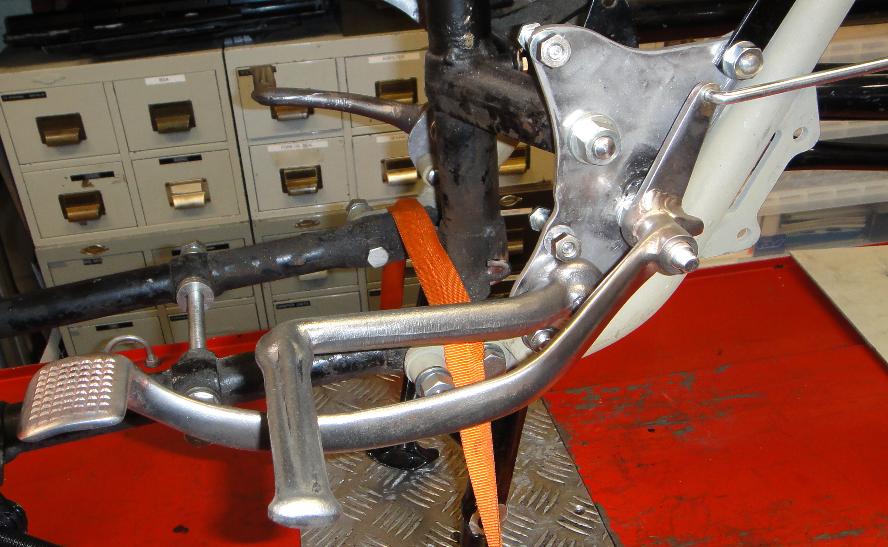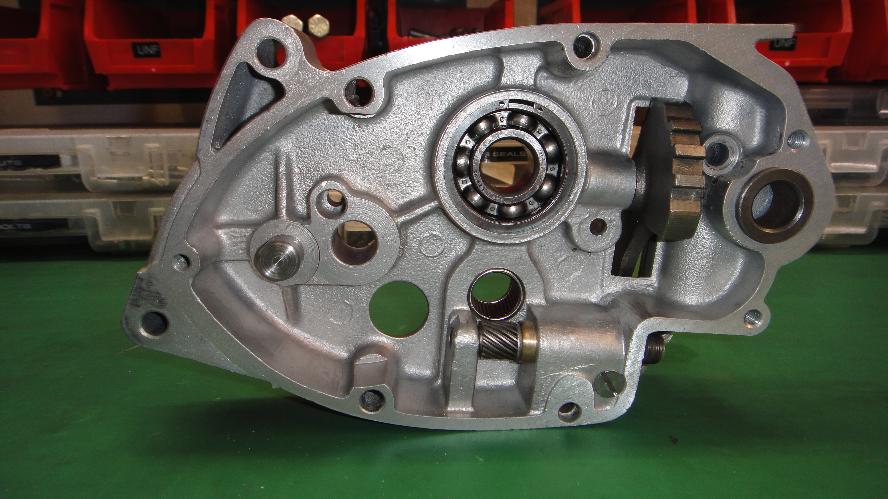 Oil seal fitted the correct way around!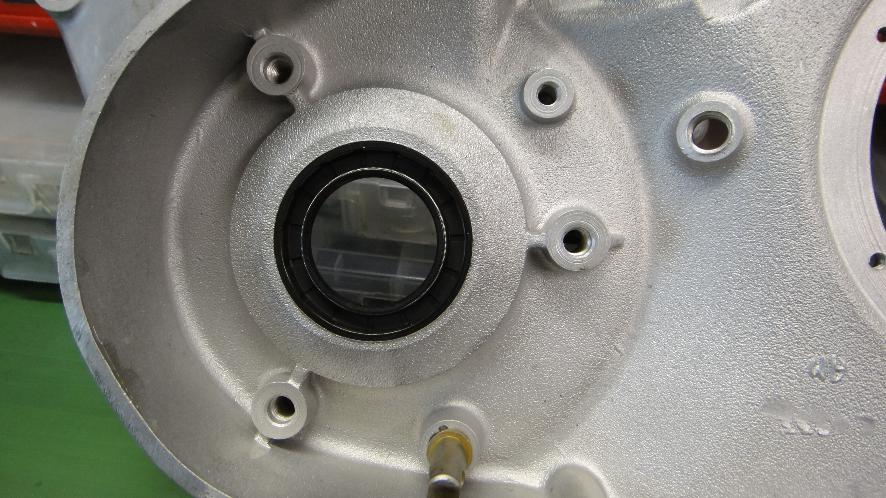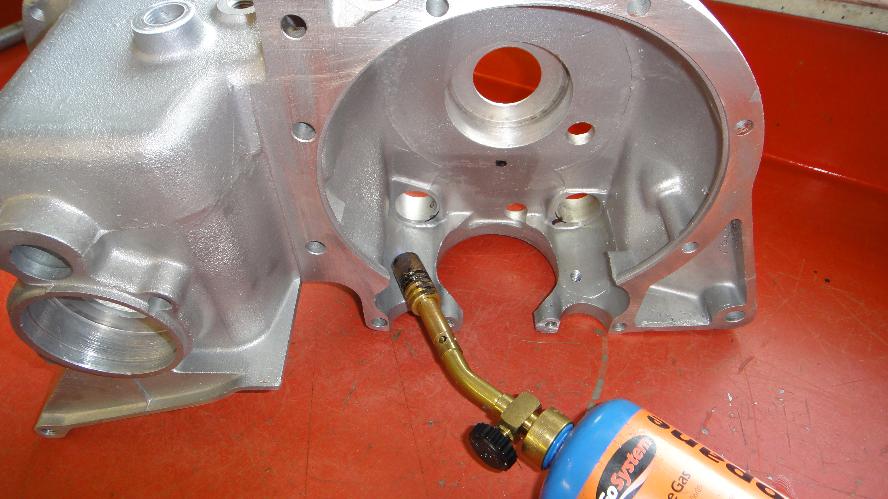 Line ream camshaft bushes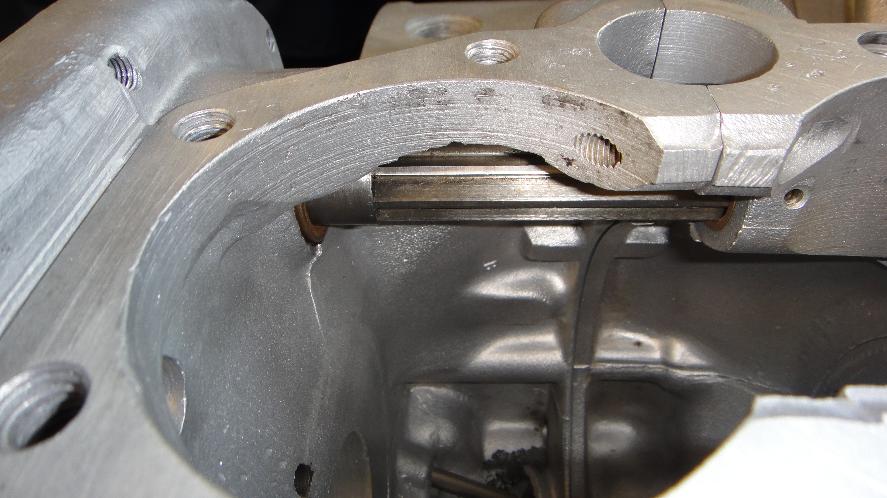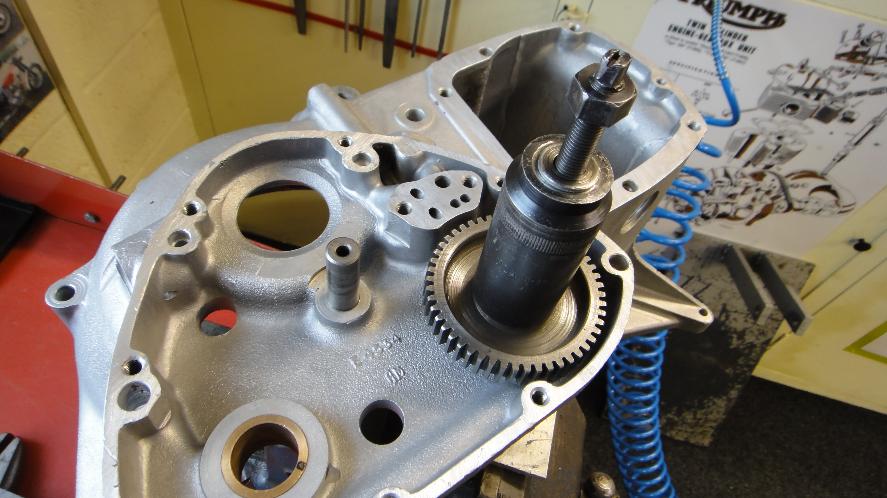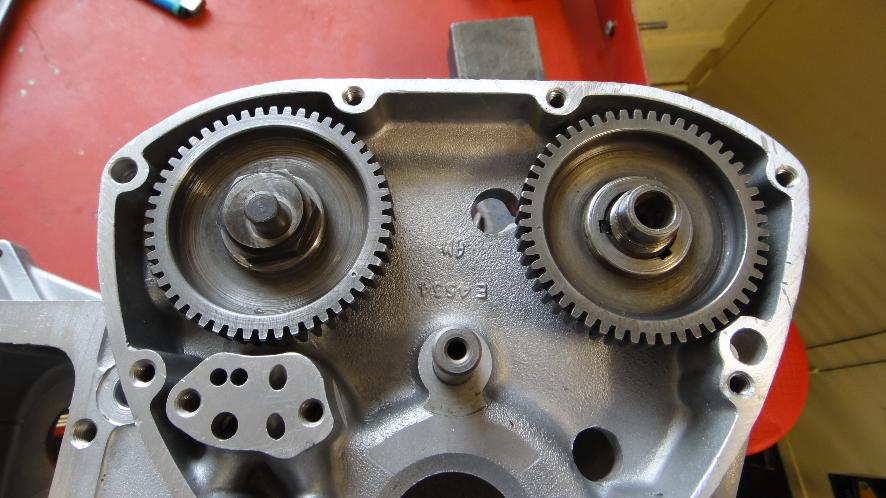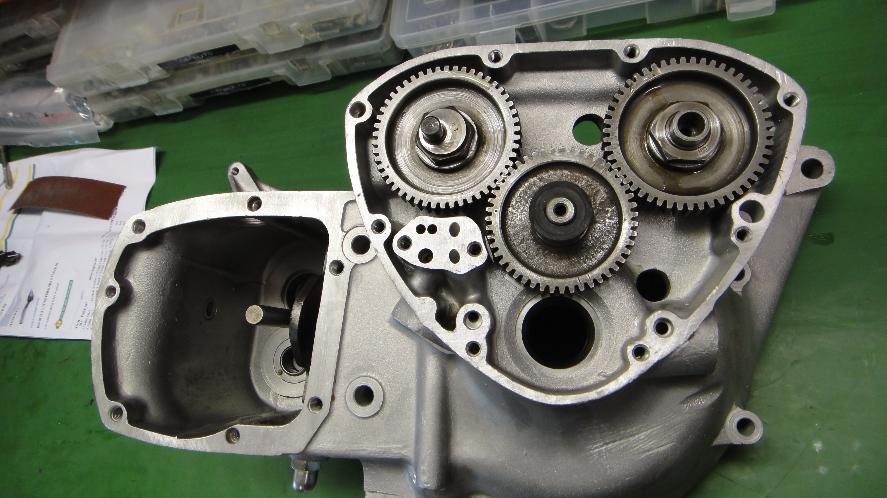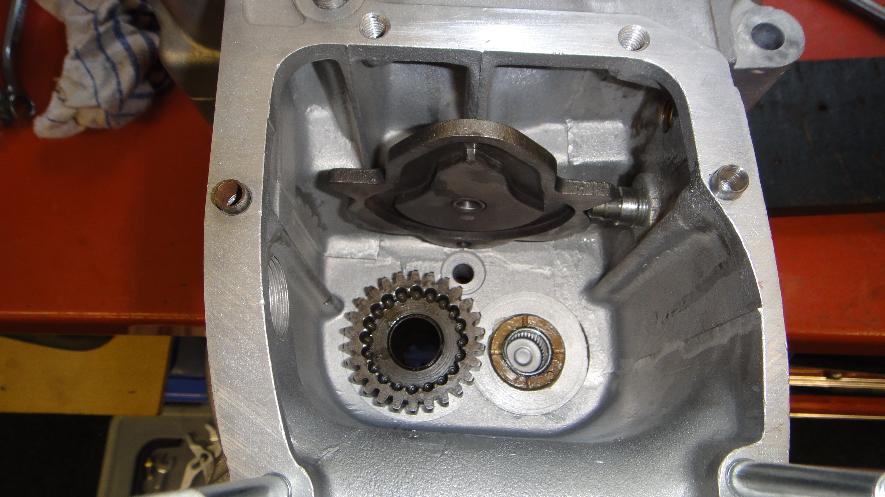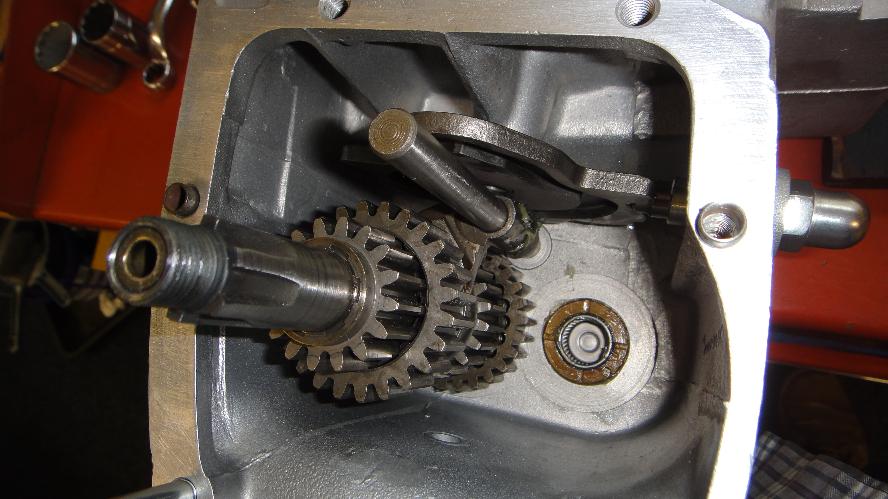 Assemble with the selector in 1st gear.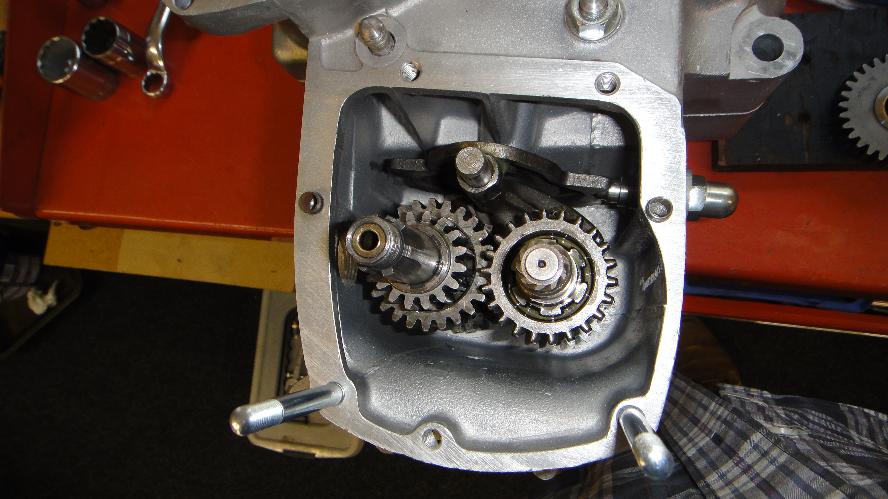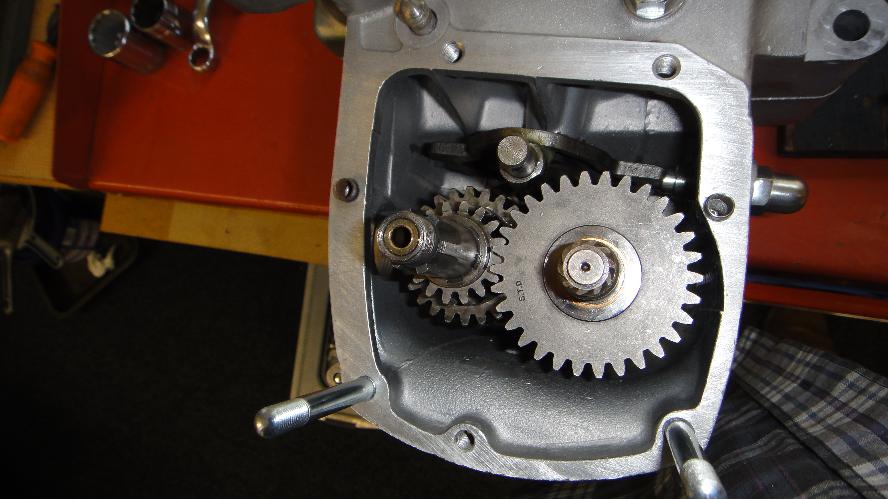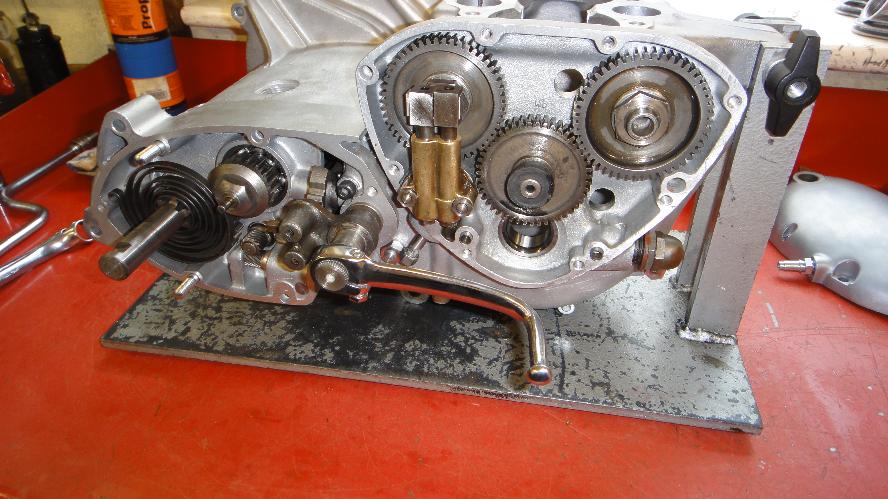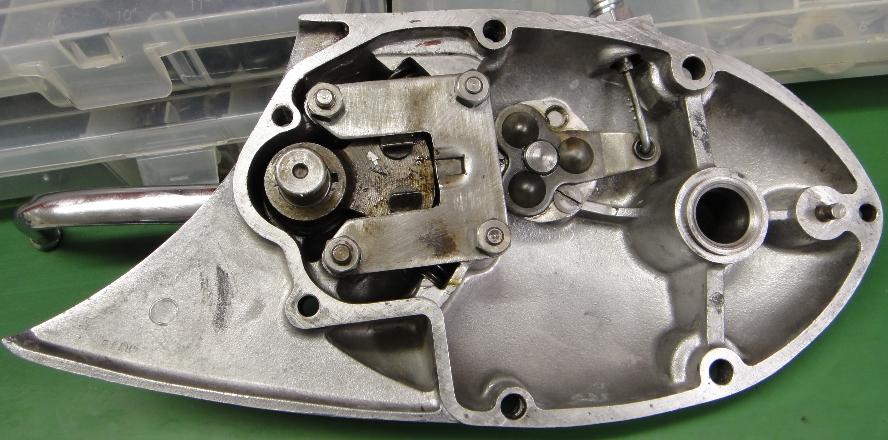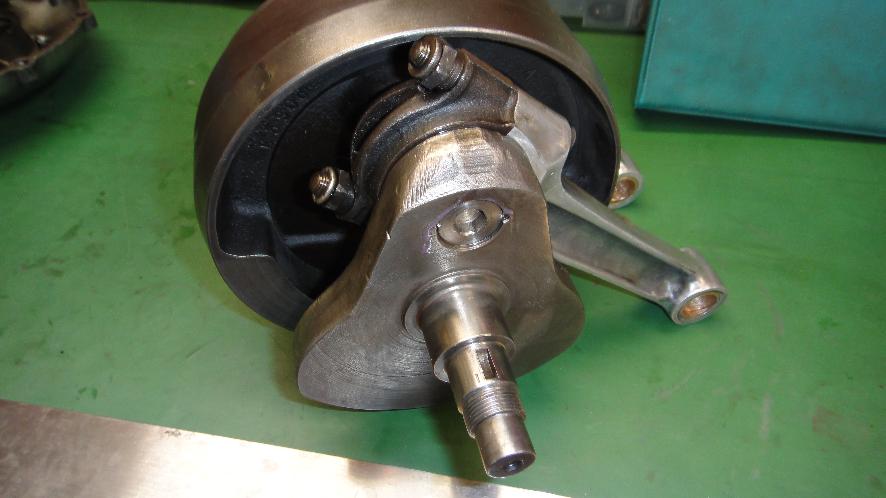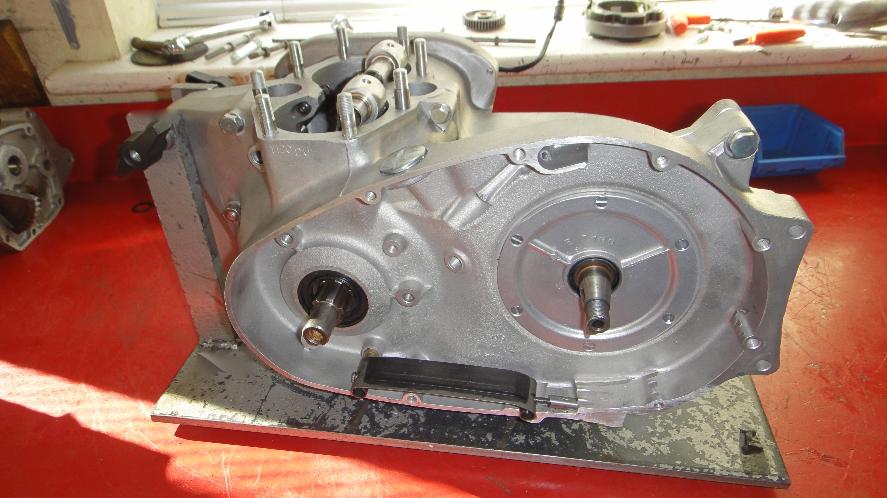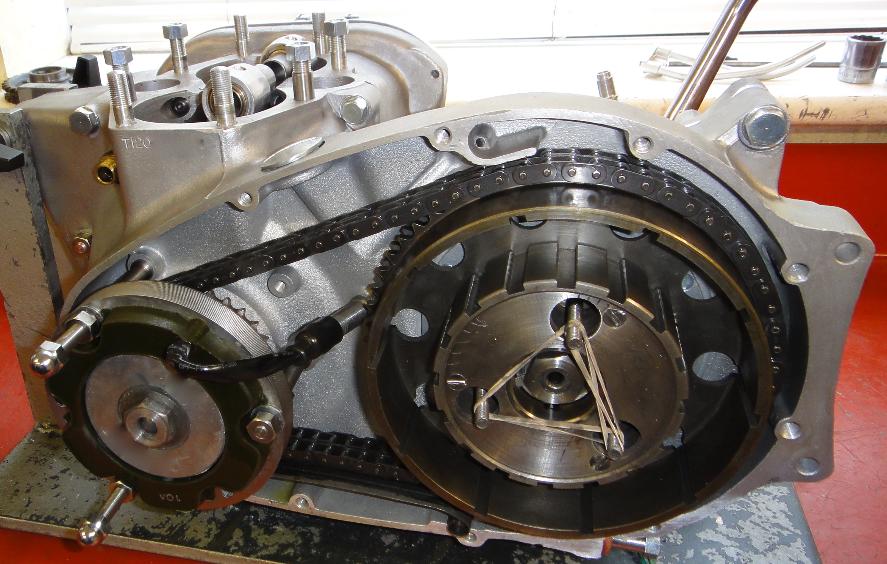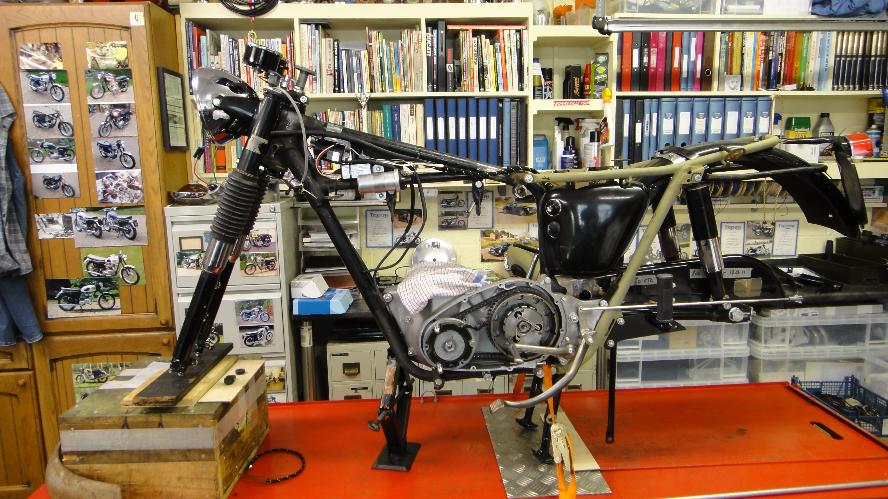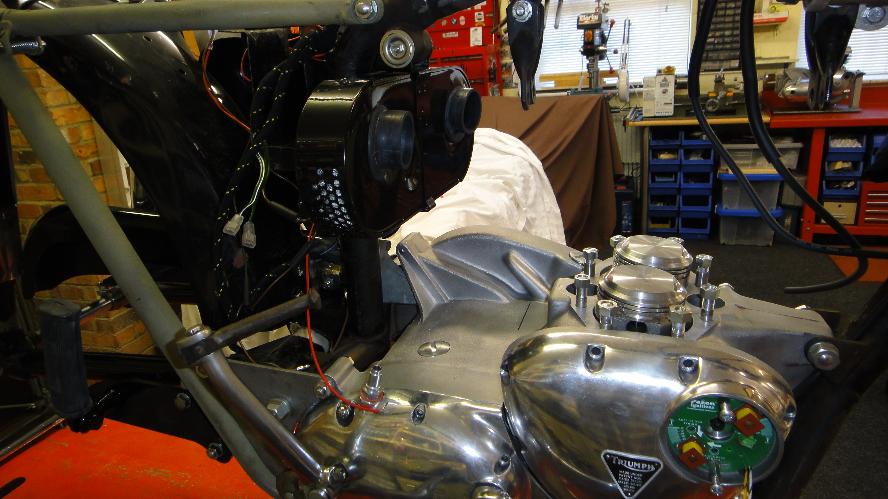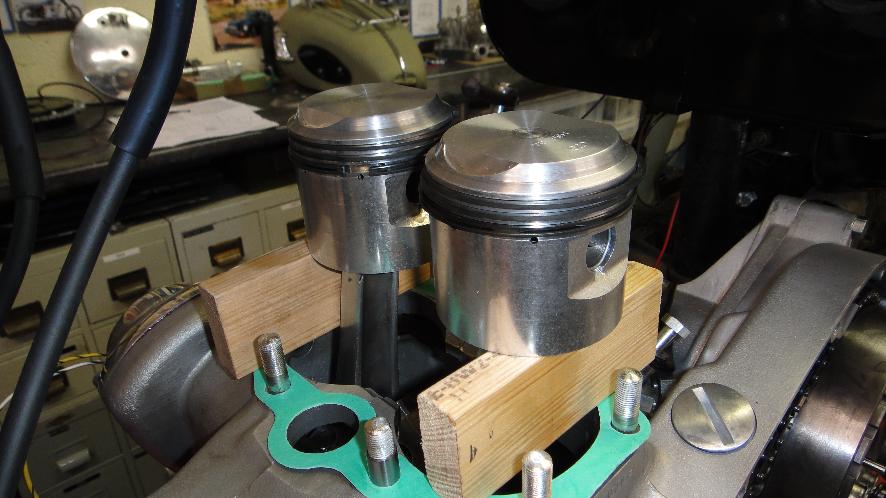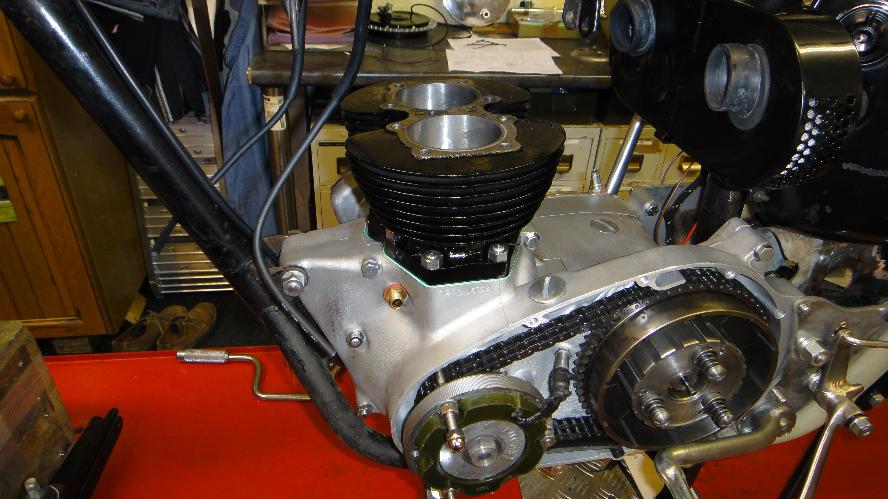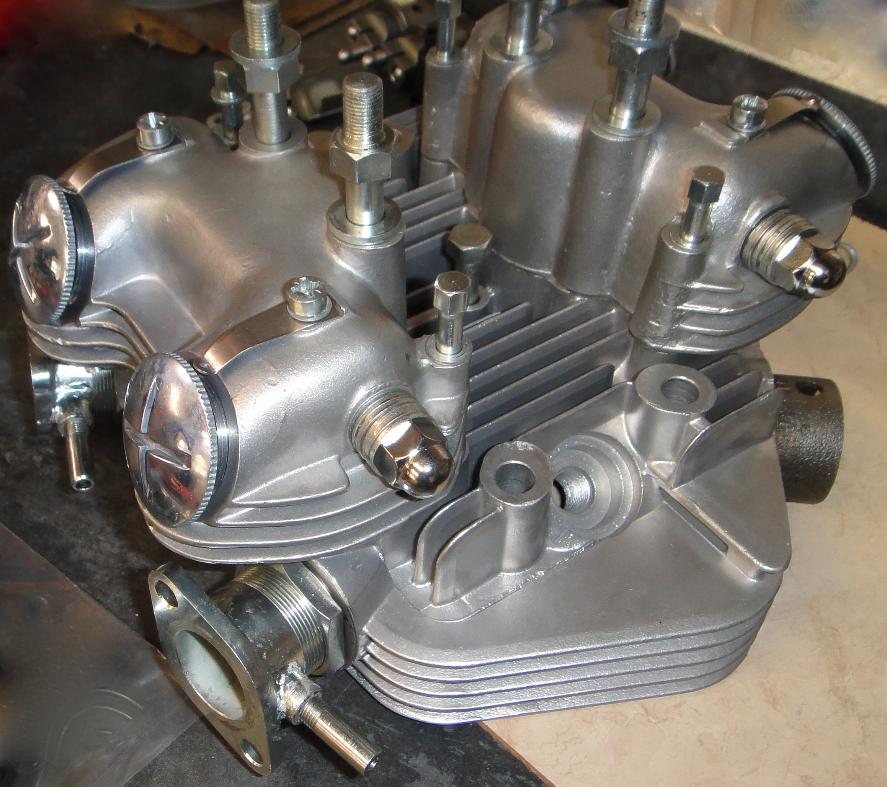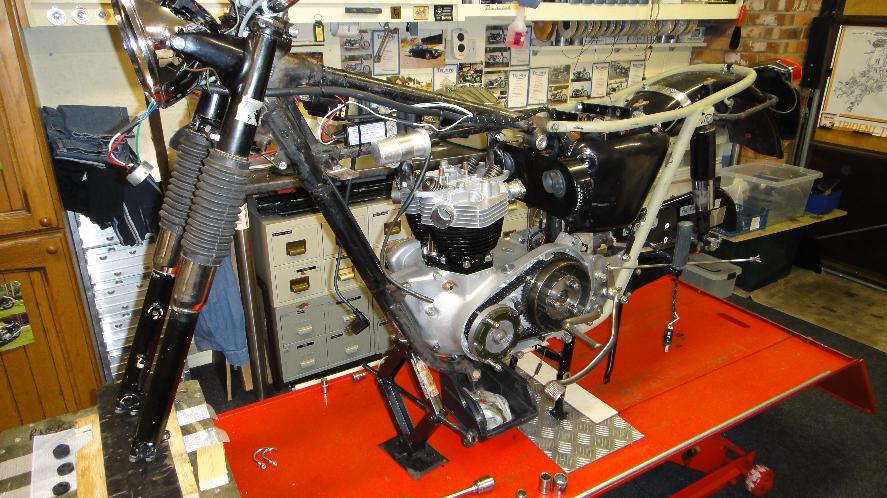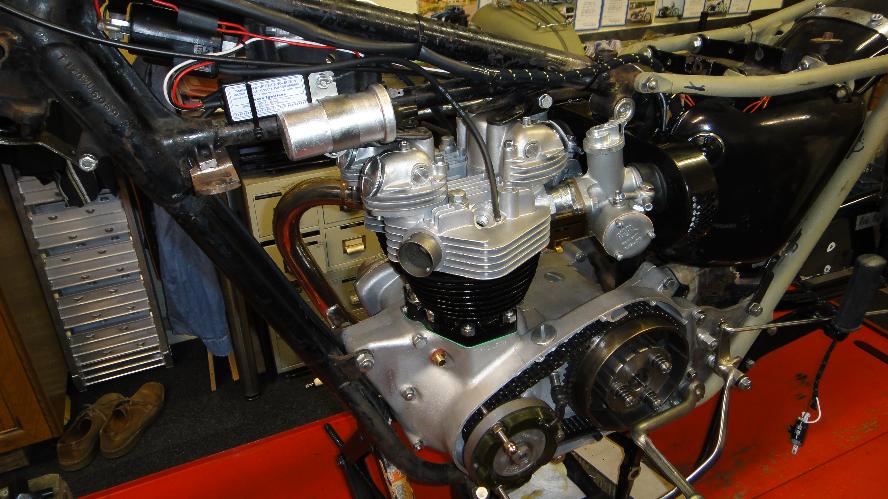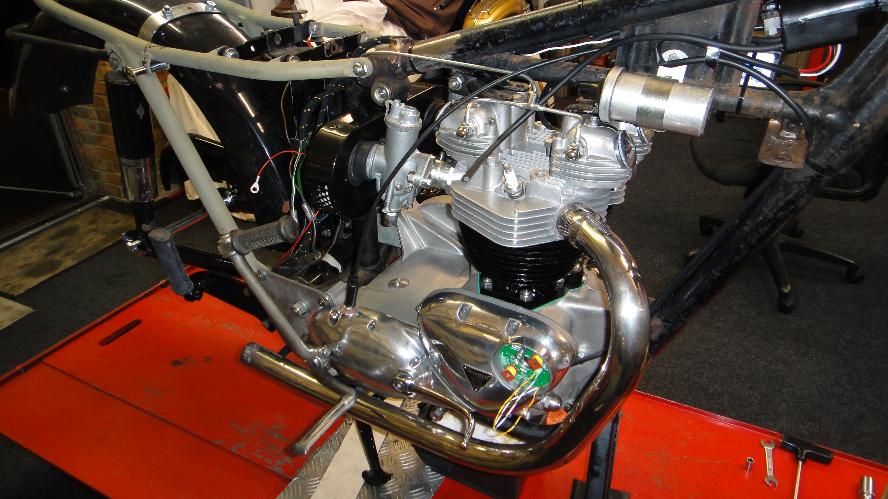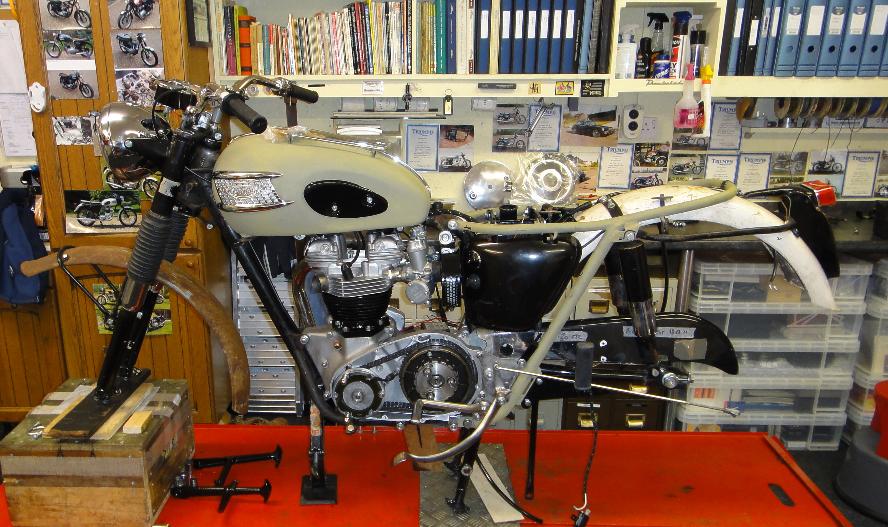 Dry build now complete ready for stripdown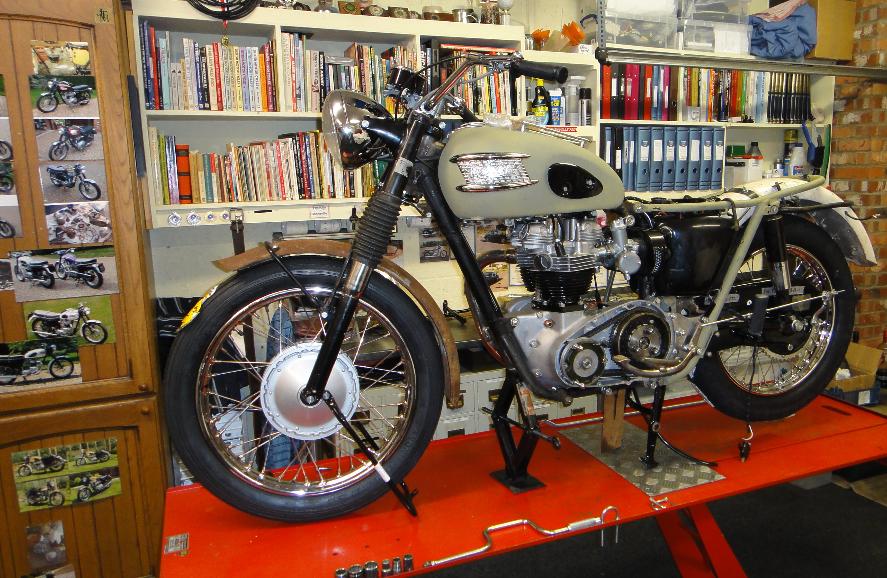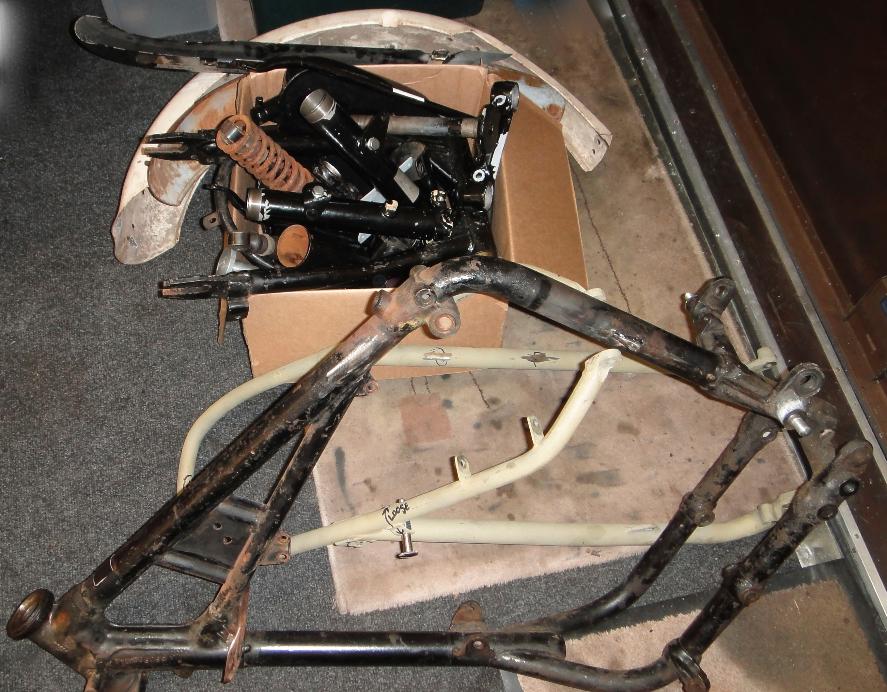 2 pack painted, ready for final build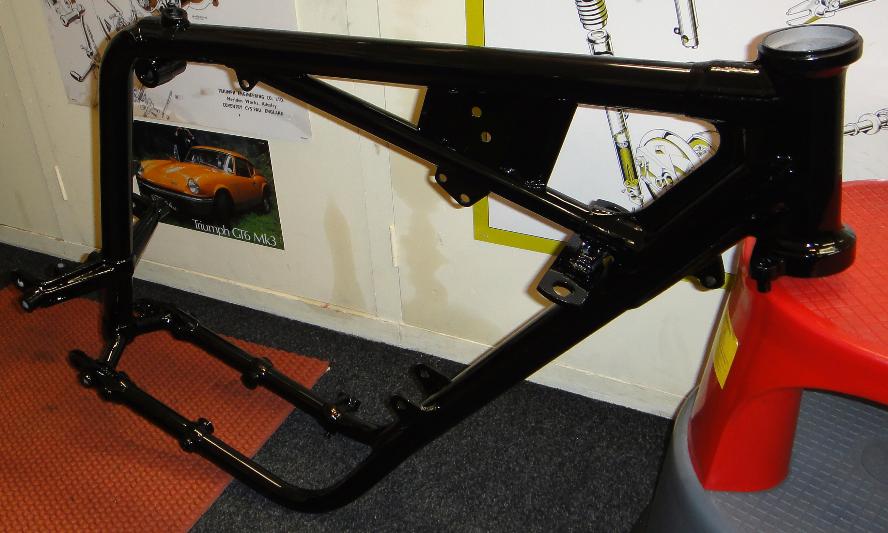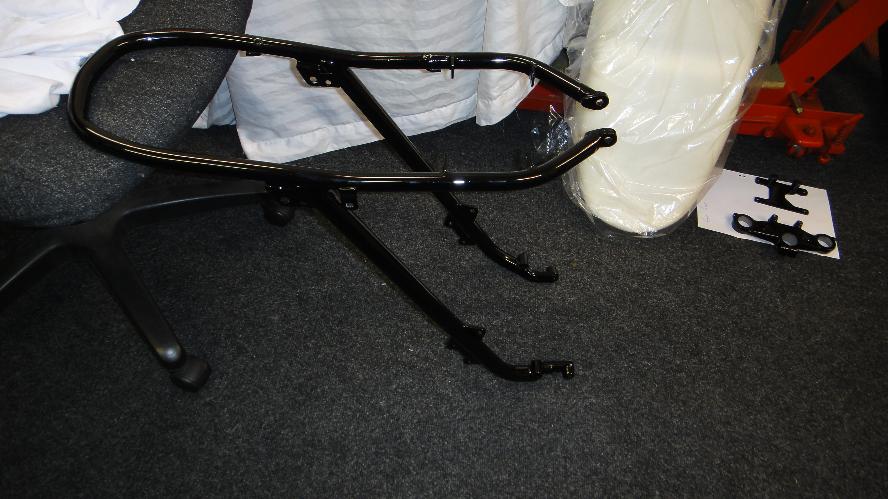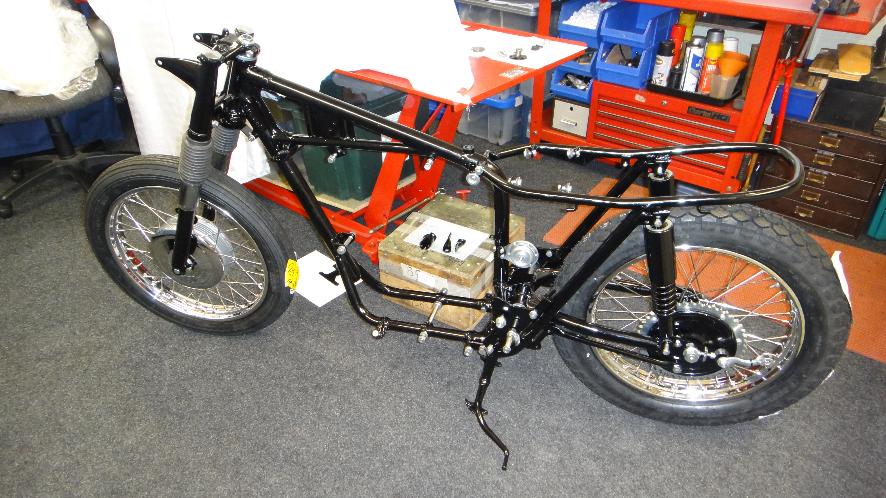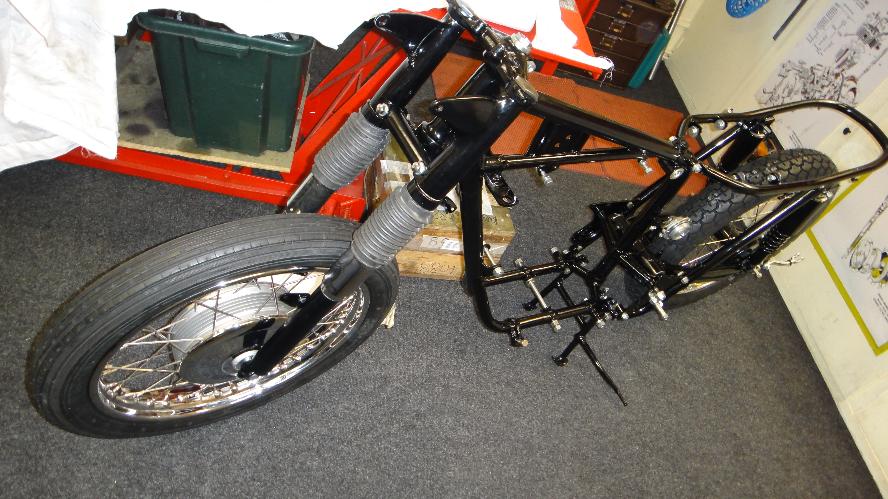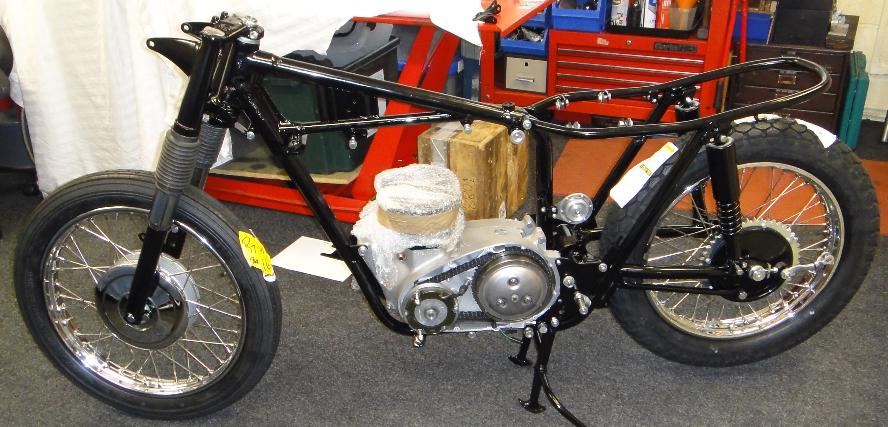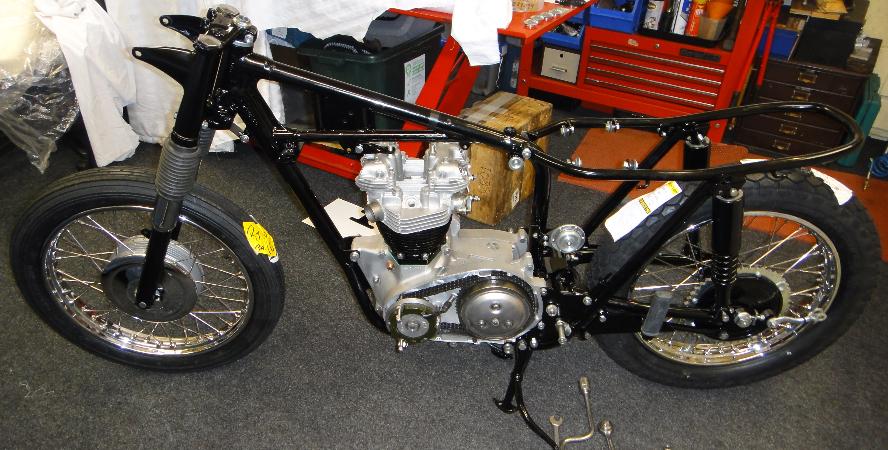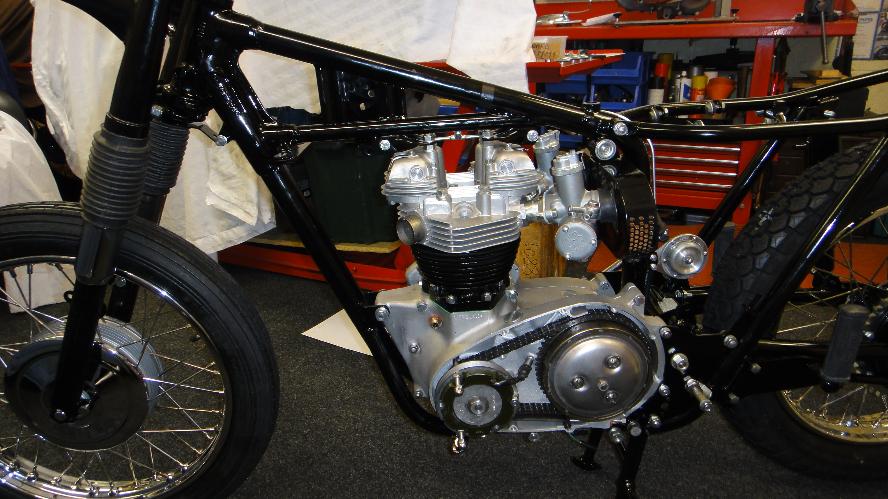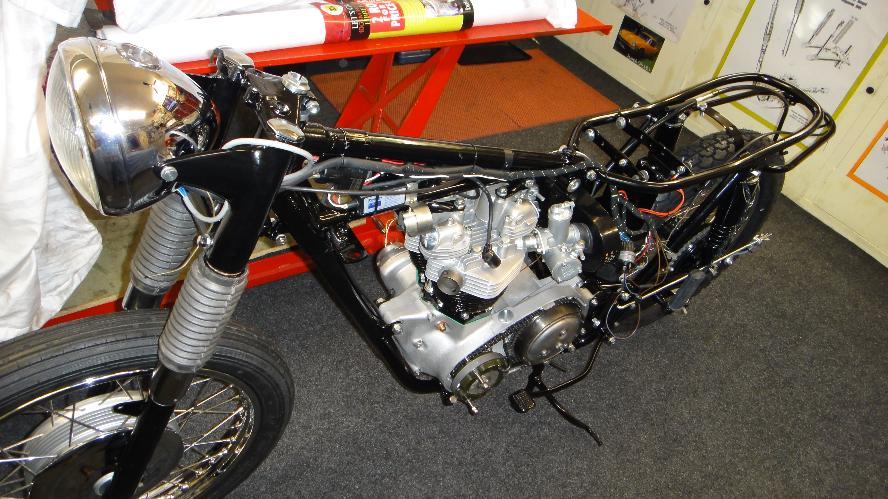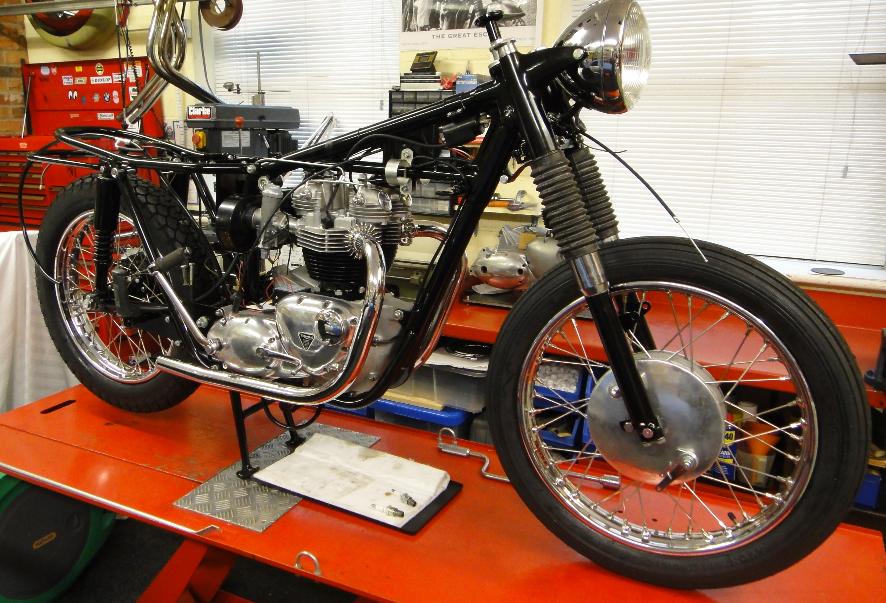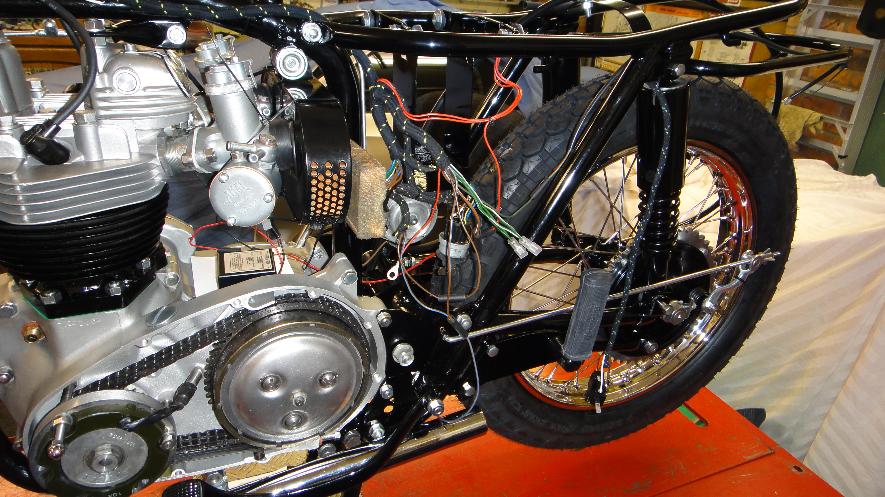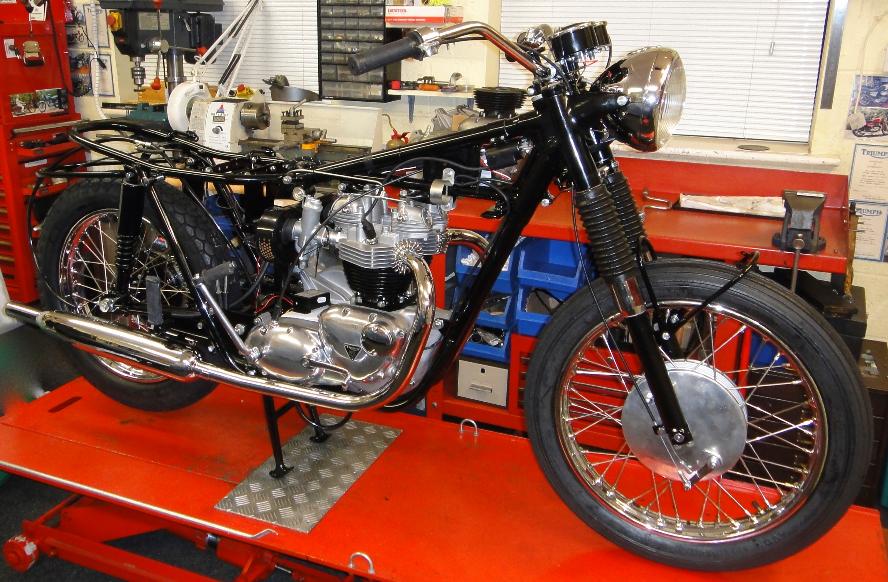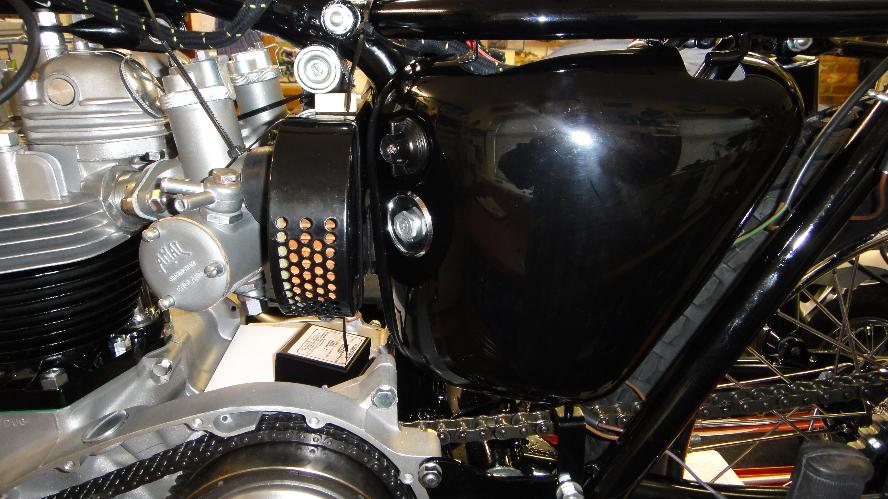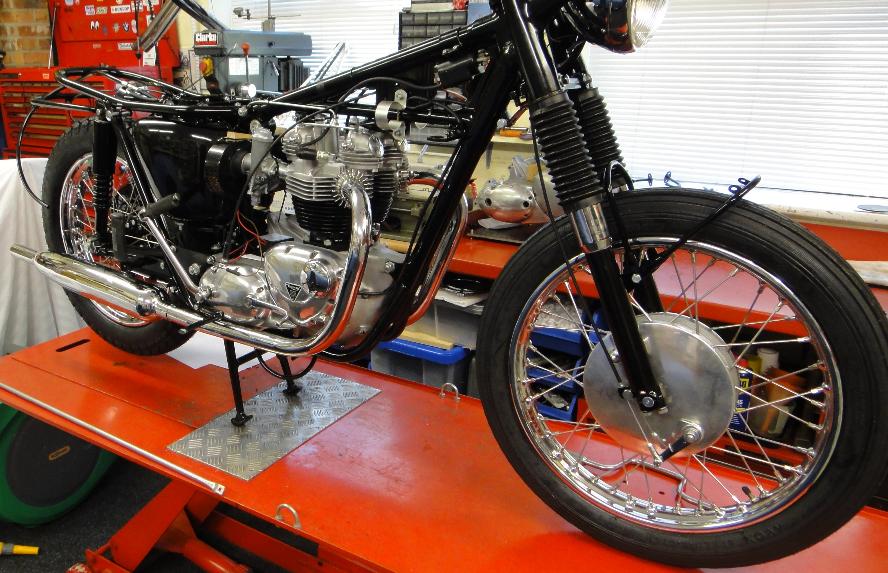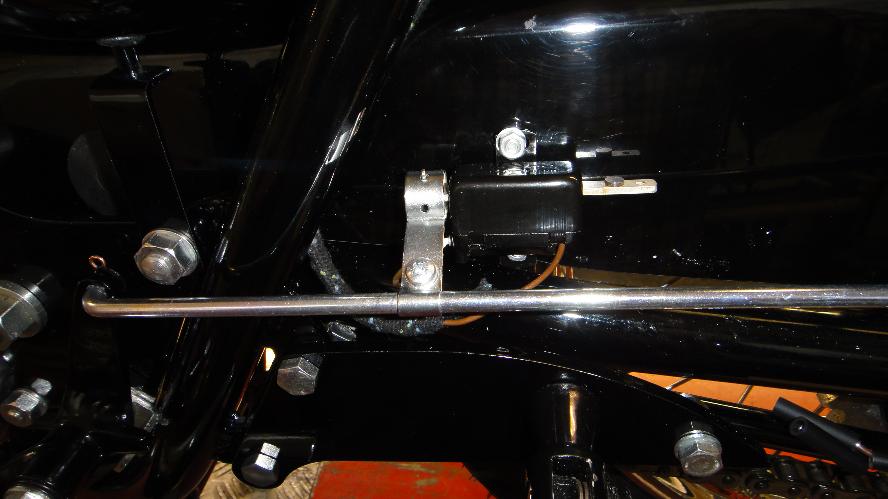 Breather pipe route for 64-65 650s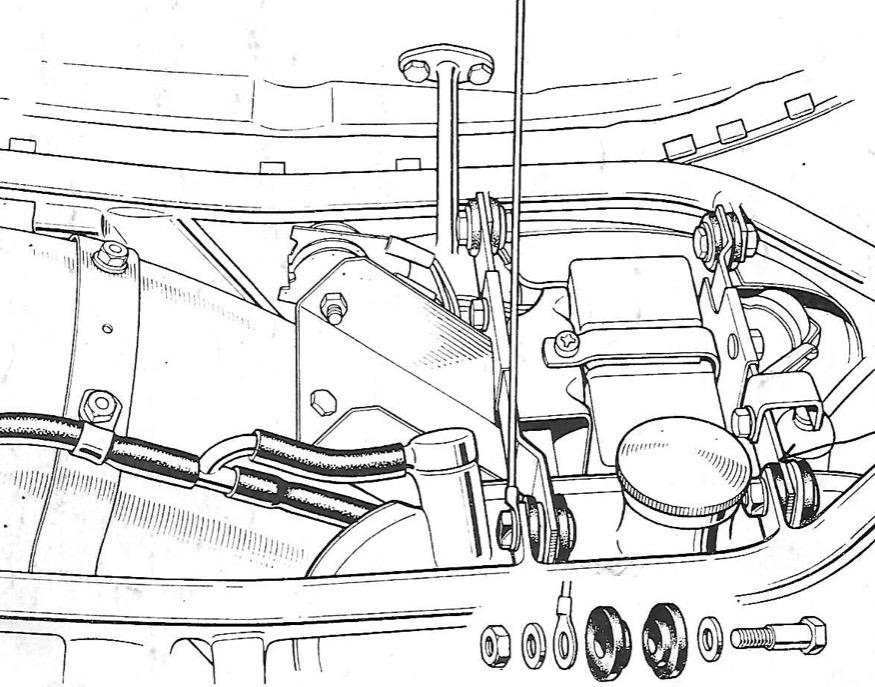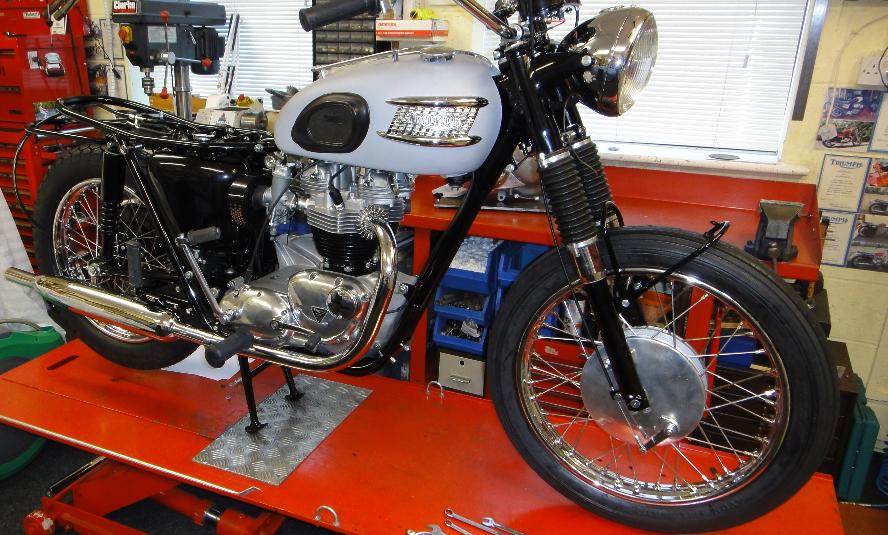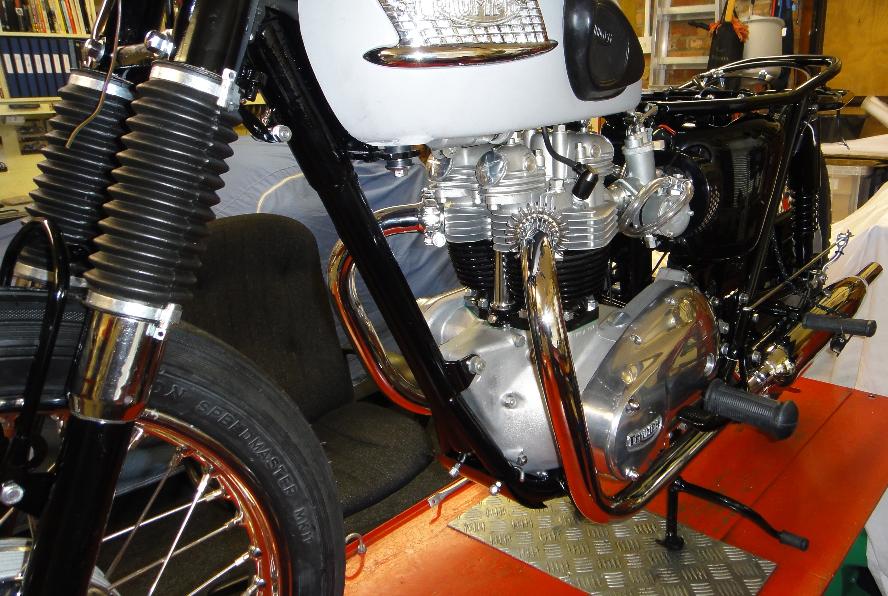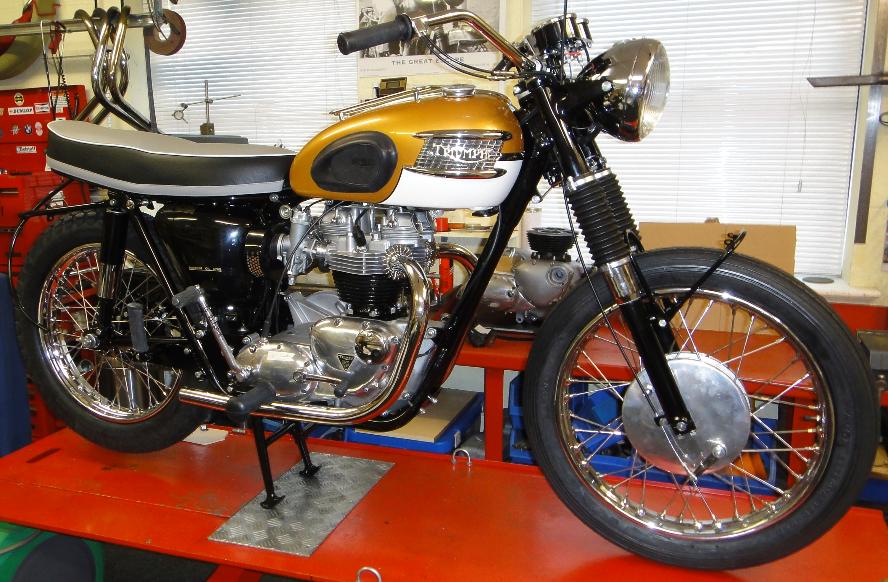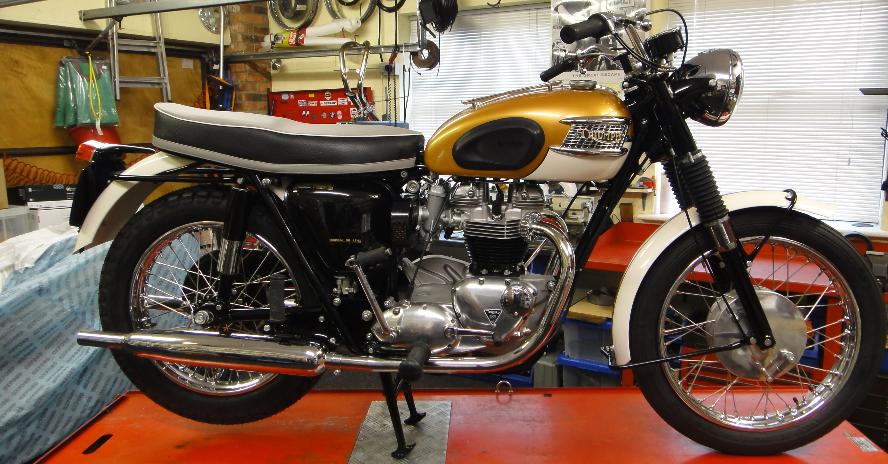 All complete 26 March 2013 - apart from K.start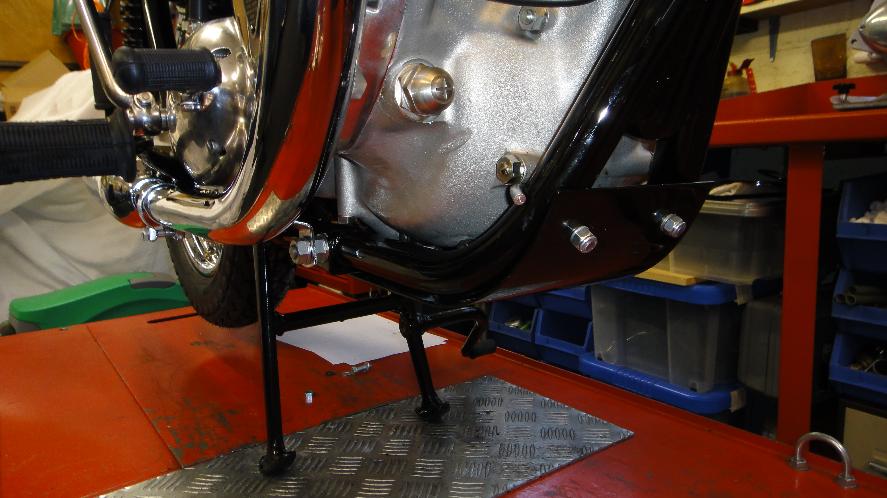 The following is a rebuild for a customer in Italy - 2017 - As delivered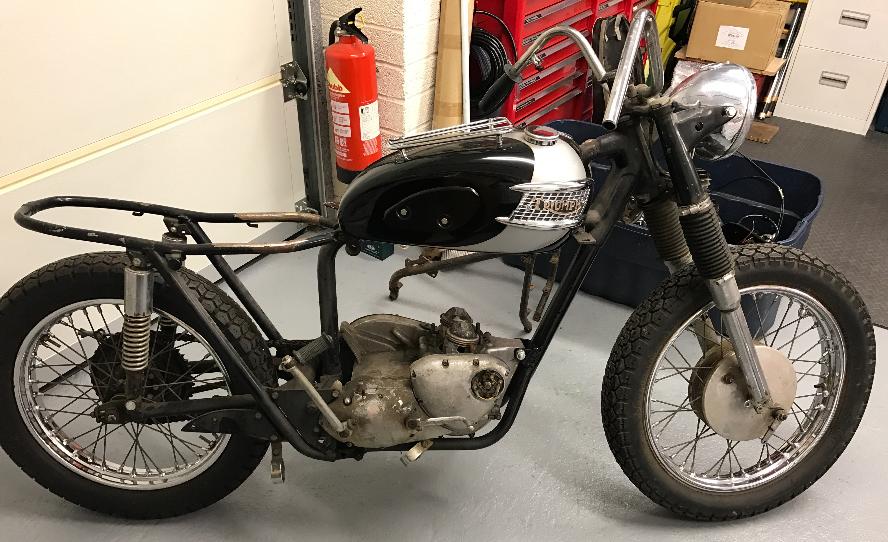 Completion - small silencers and single air filters to customers spec